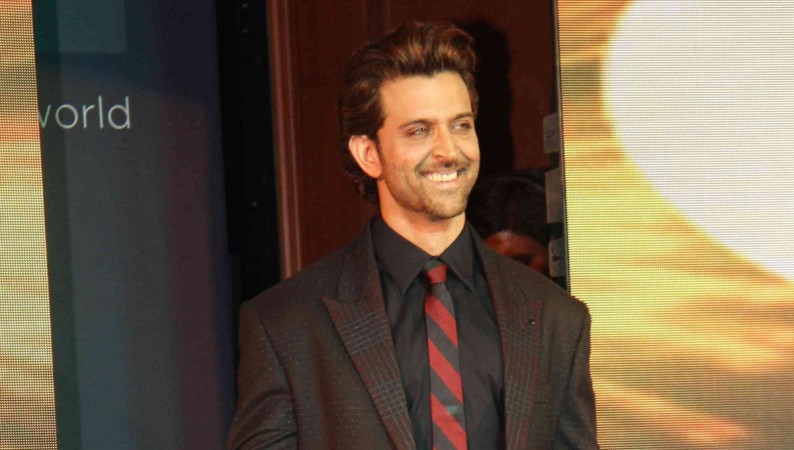 "Disco Dancer" spring-boarded yesteryear actor Mithun Chakraborty to stardom, making him the ultimate dancing superstar. The actor had fans swooning over his trademark moves.
A little over three decades later, the 1982 classic is getting a sequel, which may have Hrithik Roshan in the lead (at least that is what the makers are thinking), reported SpotboyE. Director Babbar Subhash confirmed the news.
"Yes, that's right. I didn't meet Hrithik but did approach his dad, Rakesh Roshan. When I narrated the story concept, with some updated elements, he gave me a blank look. He didn't say 'yes' or 'no'. He just didn't get back," he told the entertainment portal.
"Disco Dancer" gave Mithun a massive fan following. Apparently, Russians received the film really well and every time he visited Moscow, he was mobbed.
Hrithik is a gifted dancer, but strangely hasn't done an out-and-out dance film. If Hrithik agrees to come on board, it would his first from the genre.
Apparently, actor Prashant Rai had expressed an interest in a role in the remake, but Subhash believes that it's tough to arrange for funds for a film that doesn't have a "marketable hero." "It is not possible to raise finance for a film which doesn't have a marketable hero. This is an unhealthy trend set by the corporates," he further elaborated.
In other news, Hrithik is currently juggling two projects — "Mohenjo Daro" and "Kaabil." The former is nearing release date — Aug. 12 — which means promotions are underway, not aggressively though. The other film is current being filmed.