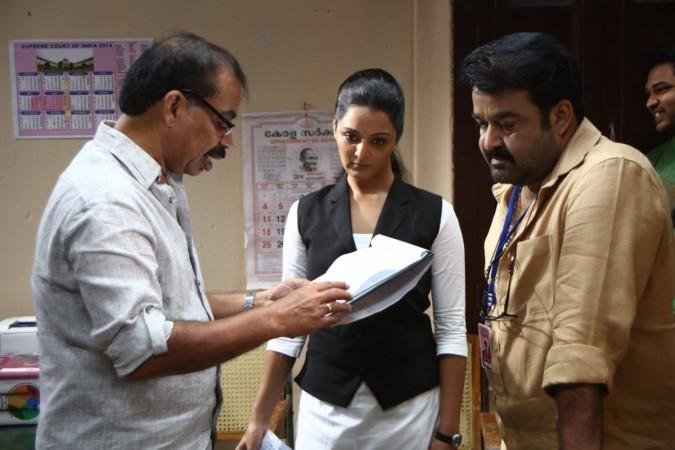 Actress Manju Warrier is awaiting the release of one of the most-anticipated movies of her career, "Ennum Eppozhum" along with Mohanlal.
The actress is making sure that her movie is promoted the right way. She has decided to narrate one story each day about her upcoming movie, directed by Sathyan Anthikkad through her Facebook page.
In her latest note, the actress shared her thoughts about the amazing chemistry that lead actor Mohanlal and director Sathyan Anthikkad shares.
"Today my note is about the combination of 2 masters of their craft who has managed to spurn a hit off their kitty every time they came together. ...to the magical chemistry of Sathyan uncle and Lalettan," wrote Manju Warrier on her Facebook page.
The actress later went on to talk about the amazing combination of Mohanlal and Sathyan Anthikkad who had been entertaining Malayalam film-goers for decades. She said the duo has created an unparallelled success with their movies and this is something that can never be repeated.
"Being part of a Sathyan Anthikkad-Mohanlal film was beyond my dreams but later when I became part of the film industry, I wished to be part of Sathyan uncle's movies. Now in my second innings as an actress, my dreams have come true," added the actress.
Manju said the reason for their success is that they understand each other so well.
"Lalettan knows exactly what Sathyan uncle wants and uncle knows what he can get from Lalettan. That one great quality I have seen in both of them," said Manju.
Manju wrote that "Ennum Eppozhum" will be yet another feel-good movie that is expected from this evergreen combination. It will have soothing music, heartfelt comedies and seasoned one-liners.
"Ennum Eppozhum" is scheduled to hit screens on 27 March.