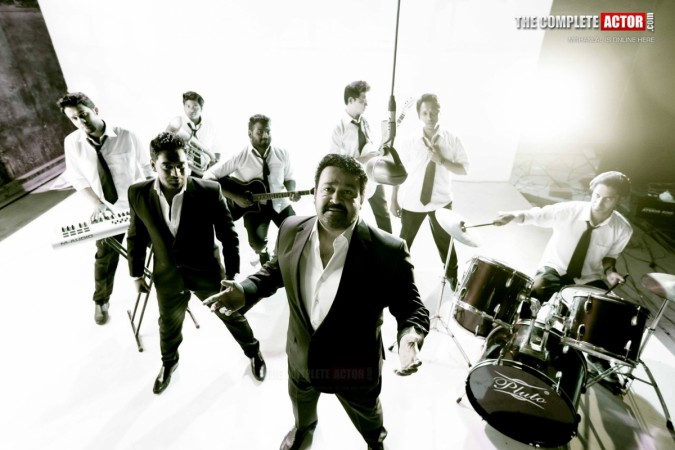 Actor Mohanlal has finally opened up about the controversy surrounding the performance of his band - "Lalisom" - at National Games' inaugural function. The actor, in the note uploaded on his official blog and other social networking sites, said that he is hurt by the controversy and will return Rs 1,63,77,600 to the government from his own account.
Mohanlal begins the letter by saying that it is the love, prayers and care that he received from Keralites for the past 36 years that made him write this note.
"It was in the last moments that authorities of National Games approached me to do the show when their previous plan of a musical event failed to materialize. I had always been part of any initiatives taken by the government. The concept of "Lalisom" is different and advanced but we agreed to do the lighter version of band without using advanced forms in performance, content and technology along with the visual drama of freedom fighter Kunjali Marakkar," wrote Mohanlal
"For both the shows, I have not received any remuneration as all I wanted to do was to extend my support to the games. At the same time, it would be unfair that we don't give remuneration to the artist and others who were involved in the production of the show. For this, I had received 1.60 Crore (Excluding Tax) form the government and I have attached the detailed account of the money spent along with this letter," added the actor.
Mohanlal said that comments from some people have hurt him so much that it tarnished his efforts and good intention.
"I am not upset with those who questioned by efforts, commitment and those who claimed that I am a fraudster by taking money from the government but there should not be slightest doubt in the minds of my audience with regard to this issue. I do not want my name to be dragged to in to controversies and therefore I am returning Rs.1, 63,77,600 (One Crore Sixty Three Lakh seventy seven thousand six hundred rupees) to the government. I hope all the controversies will be settled by this," concluded Mohanlal.
He and his band had come under fire after their poor performance at the National Games' inaugural ceremony at Greenfield Stadium in Trivandrum.
A video that surfaced online later stated that the performance was not live, but recorded. The viral video clearly showed the actor lip- synching with the recorded audio. An online campaign had also been started which demanded Mohanlal to return Rs 2 Crore, which was apparently charged by him for the show.