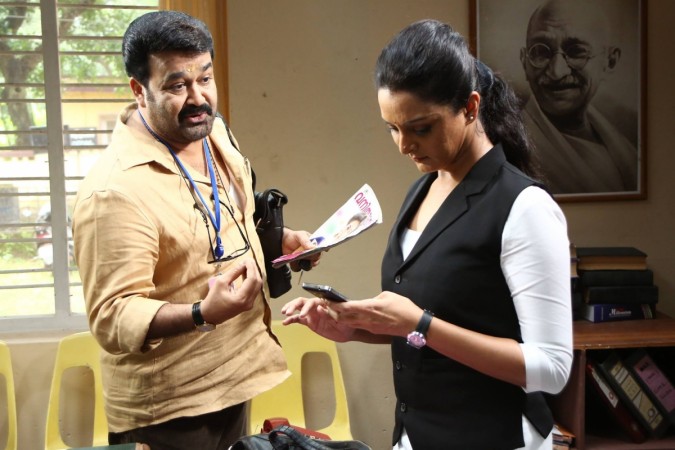 The magical pair of Mohanlal and Manju Warrier not only had a spell on Malayalam fans, but it seems actor Prithviraj is also floored by the chemistry of the two stars.
Divya Darshini, the anchor of the popular Tamil chat show, "Koffee with Dd", asked Prithviraj about his dream cast in case he directs a film and he instantly replied that it would be superstar Mohanlal and diva Manju Warrier.
The duo, which is considered the most versatile actors in M-Town, has sizzled as onscreen pair in many films including "Araam Thampuran", "Kanmadham" and "Summer In Bethlehem." The pair is now awaiting the release of yet another joint venture, directed by Sathyan Anthikkad.
Prithviraj who said that he will never act in any of his directorial added that he dreams of being a director like Kamal Haasan one day.
"I am a huge fan of Kamal Haasan - the director. He is the most extra-ordinarily talented film-maker in the country," he said.
Meanwhile, the actor also went candid about his inspirations, actress Revathy and director Mani Ratnam and recalled the days of working with them. He said that working with Mani Ratnam was in fact a dream come true for him.
"I know this might sound like the most clichéd thing especially in a Tamil channel, but Mani Ratnam is the only person who made me think seriously about films. It is his films and his vision, which made me see films in an academic way. My life-time ambition was to act in a Mani Ratnam film. I would have gone even If he had called me for a small role just to fulfil my dream but he called me to play one of the central roles in such a big film," Prithvi said, recalling his shooting days for the film, "Raavanan"
The actor remembered that the major pressure for him during the shooting was the fact that Mani Ratnam was behind the monitor watching his performance though he shared the screen space with bests like Vikram and Aishwarya.
Prithviraj also went candid about how actress Revathy spotted him being least interested in acting in his first movie and how her advice changed his life forever.
"I have to thank Revathy chechi for spotting me being least interested in acting after first 10 days of shooting for my first film. I felt completely bored and was irritated for making me to come early in the morning for the shooting and the way I worked was too mechanical. Revathy chechi was the only person who noticed this attitude in me. She made me to sit and gave me a lecture on how I have acting in me. She is responsible in a big way in my career", thanked the young superstar.