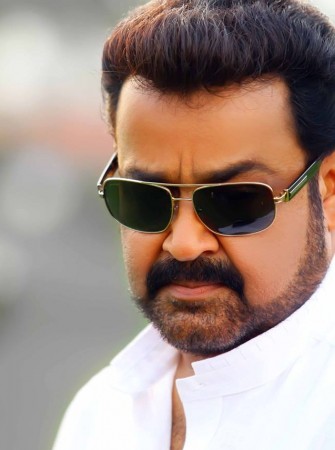 Malayalam actor Mohanlal is admitted in hospital due to severe leg pain. The actor is hospitalised in Amrita Institute of Medical Sciences, Ernakulam for the past four days.
The actor had been suffering from Spondylitis for quite some time and has been undergoing treatment, according to reports.
Spondylitis is a type of arthritis that affects the spine. The major symptoms include pain and stiffness from the neck down to the lower back which leads to constant pain and stiffness in the low back, buttocks, and hips that continue for more than three month.
Apparently, the actor had been postponing the treatment due to his busy schedule and is now hospitalised as the pain aggravated.
Mohanlal is now awaiting the release of "Peruchazhi" on 29 August and it is reported that the actor has done some major action sequences in the film.
In "Peruchazhi," Mohanlal plays as Vishwanathan, an illiterate in English, who is on a mission to the US during gubernatorial election. He aims to raise the political graph of a politician who failed to keep his promise to his people. The movie focuses on how he survives in America and completes his duty even without knowing English. The thriller movie shows the political conditions of both America and India with a funny bone.
"Peruchazhi" is directed by Arun Vaidhyanathan and has the star cast of Mukesh, Aju Varghese, Baburaj, Vijay Babu, Delhi Ganesh, Shankar Ramakrishnan, Sean James Sutton, Ragini Nandhawani, Andrea Jeremiah, Sandra Thomas and Poonam Bajwa.
While Arrora composed the music, the art direction is handled by Bawa and Julie Ziah. The editing is by Vivek Harshan and the cinematography is by Arvind Krishna.
This big-budget film is produced by Vijay Babu and Sandra under the banner of Friday Film House, which had produced films like "Philips and the Monkey Pen", "Zachariahyude Garbhinikal" and "Friday." The producers will soon remake the Mohanlal starrer into Tamil, Telugu and Hindi.