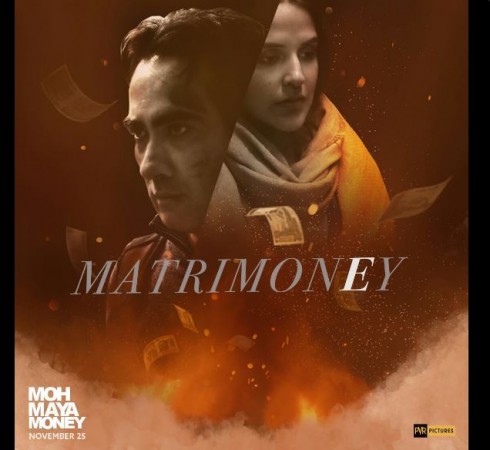 Ranvir Shorey and Neha Dhupia starrer Moh Maya Money, which released in theatres on Friday, November 25, has received mixed reviews from critics.
Moh Maya Money, directed by Munish Bhardwaj, has been praised by critics and audience alike. Critics say that the crime-thriller throws unexpected twists and keeps the audience engaged. Neha and Ranvir's terrific performance have also wowed the critics.
The film has been successful in creating a buzz and the wide promotion is likely to help the movie bring in the numbers.
Interestingly, Moh Maya Money revolves around corruption and seems relevant to the current situation in India, after Rs 1,000 and Rs 500 notes were banned to end corruption, black money and fake currency.
Moh Maya Money depicts the harsh reality of people living in a metro city and how people suffer in the greed for more money. It is based on the life of Delhi-based couple (played by Ranvir and Neha) and how they fall prey to earning easy money and end up in big trouble.
Produced by Sandeep Narula, Moh Maya Money also has Devendra Chauhan, Vidushi Mehra, Ashwath Bhatt in key roles.
We bring you some critics' verdict for the movie. See the comments below in the Moh Maya Money review round-up:
Reza Noorani of the Times of India said: "The story builds quite well and keeps you guessing. The twists are interesting, unexpected and add to the story. It has a non-linear narrative, but it's not tough to follow. However, the loose ends could have been tied up well, and the end leaves you wanting more. Moh Maya Money is a well-made crime thriller, where the characters may be cheating each other, but you'll sure get your money's worth."
Surabhi Redkar of Koimoi said: "Ranvir Shorey does a good job as the greedy, risk taker Aman. Neha Dhupia looks stunning in the film as the media exec. Moh Maya Money is presented as a thriller that sets its pace well in the first half. One knows the twist is about to come but thanks to the non linear pattern of storytelling, you keep guessing when. The climax sequence is completely scattered and makes the film's story more fit for a short film than a feature film."
Stay tuned for more updates.