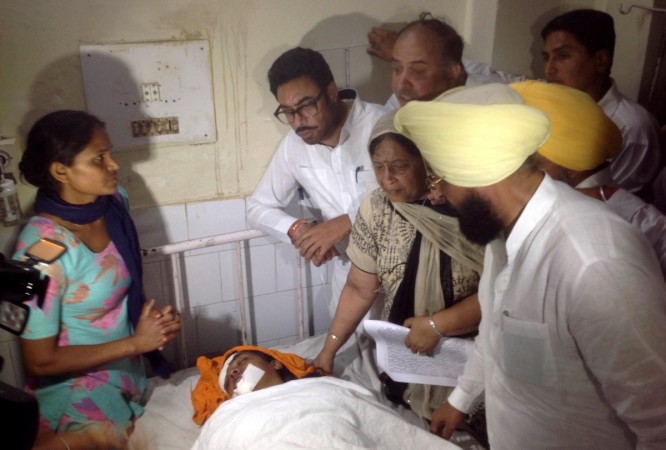 The uproar over the molestation and death of a teenager in Punjab's Moga district disrupted the Parliament twice on Tuesday, even as the opposition demanded resignation of a Punjab minister.
The opposition created ruckus in the Rajya Sabha and said that there was a complete breakdown in Punjab and the Centre needs to intervene, while BSP leader Mayawati and the Left demanded President's rule in the state, PTI reported
As the opposition demanded discussion over the incident in Punjab, leaders of Akali Dal opposed to it, thus resulting in an uproar in the House. This forced Deputy Chairman PJ Kurien to adjourn the House twice.
Reacting over an Akali Dal minister's statement a few days back, Communist leader Sitaram Yechury demanded his resignation.
"A standing minister has said that this is the act of God, that there's no crime in it. I think such a minister should not remain in office," NDTV quoted Yechury as saying.
Commenting on the death of a 13-year-old girl, who was allegedly thrown out of the bus after molestation late last month, Punjab's Education Minister Surjit Singh Rakhra had on Saturday said that it was an accident and was God's will.
The teen was allegedly molested on a bus belonging to a company owned by Punjab's Chief Minister Sukhbir Badal. The teenager and her mother was allegedly thrown out of the bus when they tried to resist the molestation.