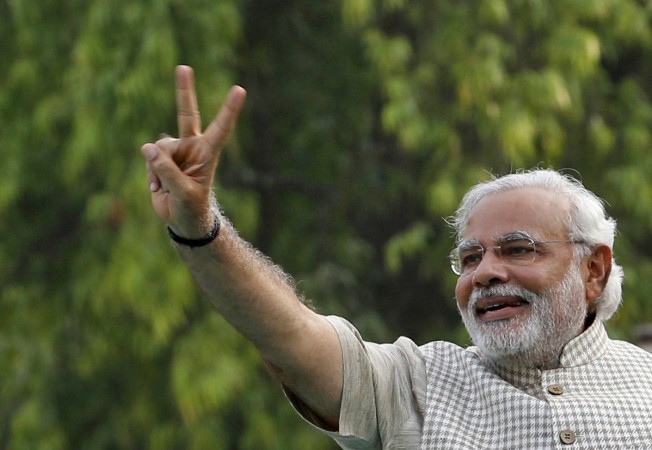 Marumalarchi Dravida Munnetra Kazhagam (MDMK), an alliance partner of Bharatiya Janata Party (BJP), is set to hold protests both in Delhi and Chennai against the presence of Sri Lankan President Mahinda Rajapaksa at the swearing-in ceremony of Narendra Modi as the new Prime Minister of India on Monday.
MDMK chief Vaiko stated that a demonstration of black flags and a protest rally will be held in Delhi's Jantar Mantar at 11 am. Similar protests will also be held in Chennai, he added.
Vaiko stressed that his party opposes Rajapaksa's visit to India as the Lankan President was involved in the genocide of Tamils during LTTE's movement for a separate Tamil nation.
The MDMK leader pointed out that the minority Tamil population in Lanka are still facing hardships and discrimination. He alleged that India's abstention from voting in a US-sponsored resolution in a United Nations body on human rights violations in Sri Lanka is a "betrayal".
Vaiko met Modi on Friday and urged him to reconsider the decision to invite Rajapaksa to the swearing-in function. He has made a similar plea to BJP president Rajnath Singh. But neither BJP nor its leaders, including Modi, have given Vaiko any assurance over the issue.
Vaiko had also protested Rajapaksa's visit to Sanchi, Madhya Pradesh last year.
Not only MDMK but most of the Tamil Nadu political parties have also accused Rajapaksa's government of killing civilians in the war against LTTE, a Tamil separatist outfit, which was headed by Velupillai Prabhakaran. The Lankan government wiped out the outfit after decades of war.
Most political parties in Tamil Nadu, including the ruling All India Dravida Munnetra Kazhagam (AIADMK), have protested against Sri Lankan government's alleged discriminative policies towards Tamils in Sri Lanka. The parties allege human rights violation by the Lankan government against Tamils.
On his part, Rajapaksa has tried to defuse the anger among Tamil parties, by announcing that he will bring along CV Wigneswaran, the Chief Minister of Northern Provinces, to Modi's swearing-in function. However, some media reports say that Wigneswaran is not willing to accompany Rajapaksa to India.
Meanwhile, Shiv Sena, another constituent of the National Democratic Alliance (NDA), has so far maintained silence over BJP's invitation to Pakistan Prime Minister Nawaz Sharif to the ceremony.
Sena has been vehemently opposing the alleged Pakistan-sponsored terrorism in India. The party's president Uddhav Thackeray recently stated that the new BJP government should have an aggressive policy against Pakistan.