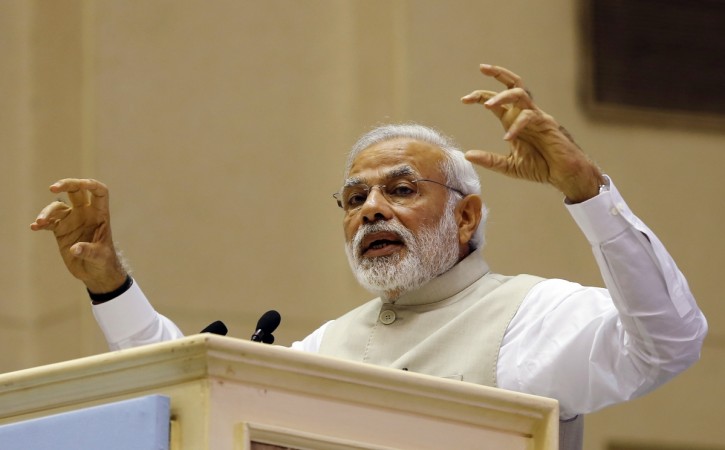 The way the Narendra Modi government handled tax issues pertaining to foreign institutional investors (FIIs) seems to be the biggest mistake in Modi's first year as PM, according to top industrialists.
Domestic stocks markets witnessed volatility in April, as FIIs aggressively offloaded their shares due to uncertainty over retrospective tax on them.
"It (handling of the tax row) was a big disappointment. The government should have resolved the issue two-three months earlier. The government should have ensured FIIs are not worried about investing in India," Adi Godrej, chairman, Godrej Group, told NDTV.
The government did not understand the severity of the issue and took too much time to allay the fears of FIIs, he added.
In April, the government had asked FIIs to pay Minimum Alternate Tax (MAT) on long-term capital gains from equities earned during previous years. Finance Minister Arun Jaitley had said that FIIs were liable to pay MAT to the tune of ₹40,000 crore.
Later, the government eased the uncertainty by saying notices were sent to only 68 FIIs for non-payment of ₹602 crore.
"This is just one of those cases where the government and the bureaucracy have created a complete mess of what was not such a complicated issue," a London-based fund manager told DNA.
"Now they are trying to pacify investors, but all of this just leaves a very bad after-taste," the fund manager added.
In May, global ratings agency Fitch said that the controversy over MAT may bring a change in the mindset of foreign investors and prompt them to 'think twice' on future investments in India.
Uncertainty over tax demands on FIIs resulted in huge capital outflow, which in turn led to stock markets crashing and the rupee depreciating.
While some foreign investors sought the help of the court, the government chose to form a three-member committee led by Justice A P Shah to fix the issue.
"As initially the committee would focus on the issue of MAT on FIIs for giving its report expeditiously, other issues to be referred to the committee will be notified in due course," the government said.
Kiran Mazumdar-Shaw, chairman and managing director of Biocon, said the government did not deal with the tax issue "deftly".
"It's important that a government is ready to review a policy after receiving feedback," said former RBI governor Bimal Jalan.