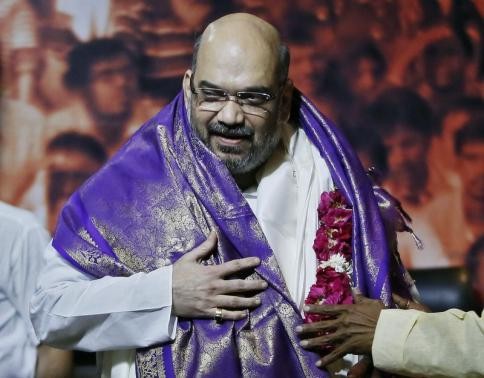 Union Home Minister Rajnath Singh declared Prime Minister Narendra Modi's close aide Amit Shah as Bharatiya Janata Party's president on Wednesday.
Announcing Shah as the party president at a press conference today, Singh applauded him for bringing in 71 out of 80 state parliamentary seats from Uttar Pradesh, and stressed he has the "organisational and management skills" required to run a party.
Singh said that the 12 members of BJP's Central Parliamentary Board jointly chose Shah as his successor on Wednesday, after accepting his resignation from the post as he was in charge of the Union Home Ministry.
However, BJP's new president is facing charges in an alleged fake encounter case of gangster Sohrabuddin Sheikh, Sheikh's wife Kauser Bi and Tulsiram Prajapati, the sole witness of Sheikh's encounter.
The CBI, who chargesheeted Shah and 18 others including police officers in September 2013, alleged that Shah conspired the encounter carried out by the Gujarat police.
The case is being heard by the special CBI court headed by BH Loya, who replaced JT Utpat after he was handed over a transfer order, prior to the Shah's hearing on 25 June.
Utpat, in his earlier hearing, had questioned Shah's lawyer Robin Mogera for seeking exemption, without clarifying the reason for his absence, from the hearings and was supposed to pass order on the exemption application.
However, his successor Loya on 4 July accepted the exemption application filed by Mogera, citing his absence from the court due to political engagement in New Delhi. Loya extended the hearing until 17 July.
BJP party members believe that the special CBI court will give him acquit him from all the charges in the encounter case, according to The Times of India.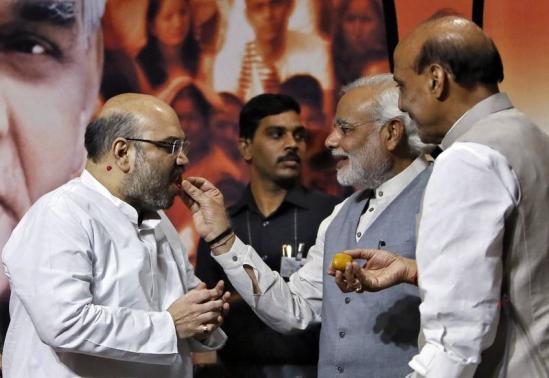 Shah's political history and relation with Modi
Shah became the leader of Akhil Bharatiya Vidyarthi Parishad in 1983 and later joined BJP in 1986, after which he was appointed as the activist of Bharatiya Janata Yuva Morcha in 1987.
Modi and Shah came together after BJP established its foot in Gujarat under the leadership of Keshubhai Patel, who became the Chief Minister in 1995. Shah and Modi jointly worked towards weakening the influence of the Indian National Congress, which was ruling the state ahead of BJP's accession.
Shah won the Sarkhej constituency in Gujarat for four consecutive years - 1997, 1998, 2002 and 2007. And he again won the MLA seat in 2012 but from Naranpura.
While working together for the party, Modi developed fondness for Shah. And after becoming the CM of Gujarat in 2001, Modi appointed Shah in multiple state ministries including Home, Civil Defence, Law and Justice, Transport.