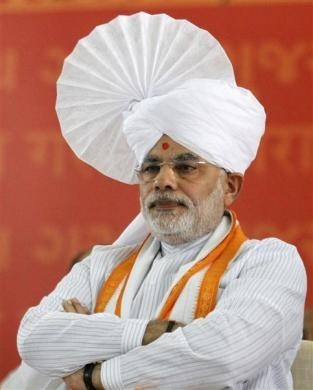 India's ruling Congress party on Tuesday demanded an apology from Gujarat Chief Minister for calling Sunanda Pushkar, wife of MoS for HRD Shashi Tharoor, a '50 Crore Girlfriend'.
All India Congress Secretary Sudhakar Reddy said, "He should have resigned by this time. Narendra Modi insulted Manmohan Singh ji and called him 'maun'Mohan Singh. He should be ashamed of this. He should also take his words back on Shashi Tharoor and his wife. He should not use wrong words because it does not suit him," IBN Live reported.
The demand for an apology came soon after Tharoor lashed out at Modi's jibe via twitter. The Thiruvananthapuram MP said that his wife was priceless and was a lot more worth than Modi's imaginary ₹ 50 crore. "But you need2be able2love some1 2understand that," he added.
Claiming Modi's comment to be an insult to womenfolk of the country, Gujarat congress president Arjun Modhvadia opined that the CM was indecent in his use of language.
Communist politician Brinda Karat also expressed disapproval, saying that the comment was against women, people and democracy. "As a woman and citizen of India, I totally condemn this comment. Such a speech can come from a sick and perverted mind. Does their RSS ideology teach them this?" IBN Live quoted her as saying.
While campaigning in Himachal Pradesh for the 2014 general election on Monday, Modi made an indirect reference to Sunanda Pushkar's involvement in the 2010 IPL controversy which led to Tharoor's resignation from his post as minister of state for external affairs.
"There was a Congress leader who was a minister in Parliament. He was accused of amassing wealth from cricket. He had said in Parliament that he is not connected to the Rs 50 crore that in the lady's name," said Modi. "Have you ever heard of Rs 50 crore girlfriend?" Modi had said.
He also took a potshot at Prime Minister Manmohan Singh at the rally by calling him 'maun' Mohan Singh.