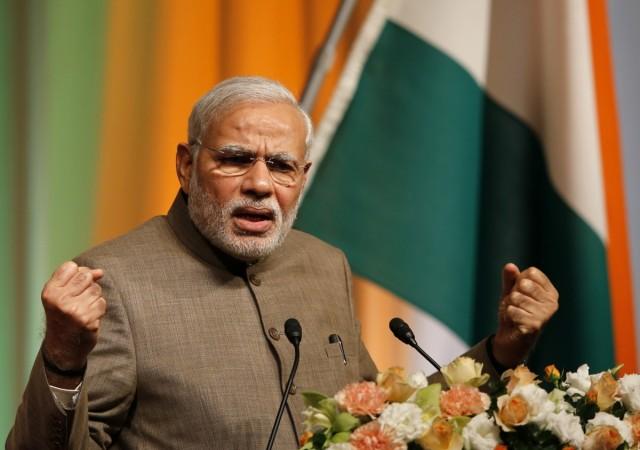 Trading cautiously after the controversial statements by BJP MPs Sadhvi Niranjan Jyoti and Sakshi Maharaj, Prime Minister Narendra Modi warned all BJP parliamentarians against crossing the "Lakshman rekha" saying they should steer clear of making controversial remarks.
Addressing the BJP MPs in a meeting on Tuesday, Modi said that the statements being made by some MPs are hurting both party and its image.
He advised them to talk about developments instead of inciting public with hate speeches. Development agenda undertaken by the government must be addressed and BJP lawmakers should ensure that the agendas are "visible and are not just on paper", he said, according to an NDTV report.
He was referring to the remarks made by Jyoti and Maharaj at two different occasions. While Maharaj made a statement saying Mahatma Gandhi's assassin Nathuram Godse is a "patriot", Jyoti triggered controversy by calling the opposition parties "illegitimate" during an election rally.
"You have to decide. Do you want a government of Ramzaadon (followers of Ram) or haramzaadon (those who are illegitimate)?" Jyoti had said.
Modi told the MPs that such comments by party lawmakers are "derailing the development agenda" of the government and giving a chance to the opposition to stand united against BJP.
He also raised his concerns over the religious conversion issue and asked the ministers to avoid any such controversies in the future.
The aforementioned controversies have stalled the proceedings of Parliament's winter session which will be over by 23 December.