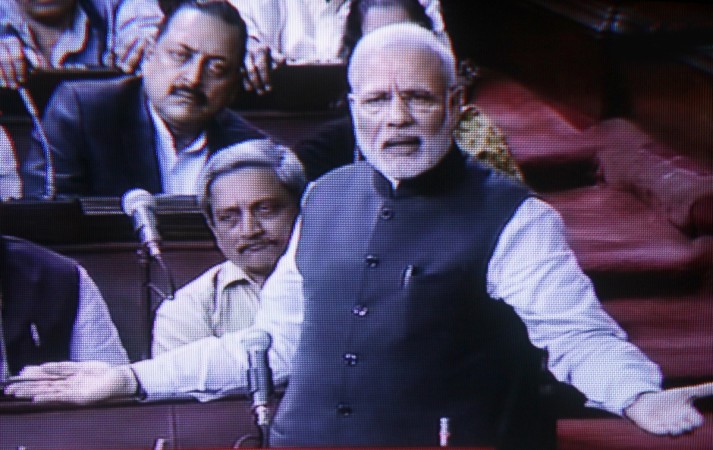 At a weekly meeting of BJP MPs on Tuesday, Prime Minister Narendra Modi asked his ministers to hold regular meetings with BJP lawmakers to brief them about the ministries' activities.
In the meeting, which was held at Parliament House, PM Modi also discussed the Land Bill that has sparked massive debate in the country. Rural Development Minister Birender Singh told all the BJP MPs how to respond to criticisms in connection to the bill.
"We had detailed discussion on the Land Bill and proceedings in both houses of Parliament. The feedback is very positive," Union Minister Mukhtar Abbas Naqvi said, according to NDTV.
Finance Minister Arun Jaitley briefed the MPs about the coal and spectrum auction. Meanwhile, Power Minister Piyush Goel will be informing the MPs later on Tuesday about the government's policies in the power and coal sector.
According to the party, these meetings will help improve the decision-making policies of the BJP and make it stronger.
.