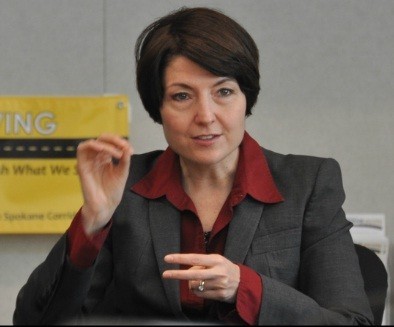 First the Obama administration termed the visa row over Narendra Modi a 'non-issue' and, now, US Congresswoman Cathy McMorris has invited the NDA prime ministerial nominee to address Congressional leaders at the Capitol Hill, hinting that Modi is likely to visit the country.
The controversy over Modi's US visa began in July, when a letter, signed by 64 Indian MPs of the Opposition parties, to US President Barack Obama urging him to deny granting a visa to the Gujarat CM was leaked.
However, the tables have turned on the minister after a senior Obama administration official dismissed the visa row as a 'media creation'.
"Visa issue is a media creation. He has to apply and we will review. He (Modi) has not applied (for a visa). If Modi become the Prime Minister next year, would that be problematic for the United States?" the official told PTI, on the condition of anonymity.
The US official added that his government had a strong relationship during the BJP-led NDA at the Centre. However, during the BJP leadership, the US had Republican administration under George W Bush.
On Saturday, Congresswoman Cathy McMorris Rodgers congratulated Modi for winning the PM candidacy in BJP for the upcoming Lok Sabha polls next year.
Rodgers invited Modi to address Congressional leaders and Indian Americans via satellite on 19 November at the Capitol Hill.
'Bharat Day on Capitol Hill' will be a day-long event, which is being hosted by House Republican Conference in the US House of Representatives along with Indian American Advisory Council chief Shalabh Kumar.
Rodgers had travelled to India early this year and met Modi in Gujarat, "She had the opportunity to meet with Chief Minister Narendra Modi and became an instant admirer of his work in Gujarat," the invitation letter sent to the Indian-American community leaders said.
It won't be the first time for the Gujarat CM to address his supporters in the US, as Modi had spoken to the Indian diaspora at an annual convention in Tampa in September through video conferencing.