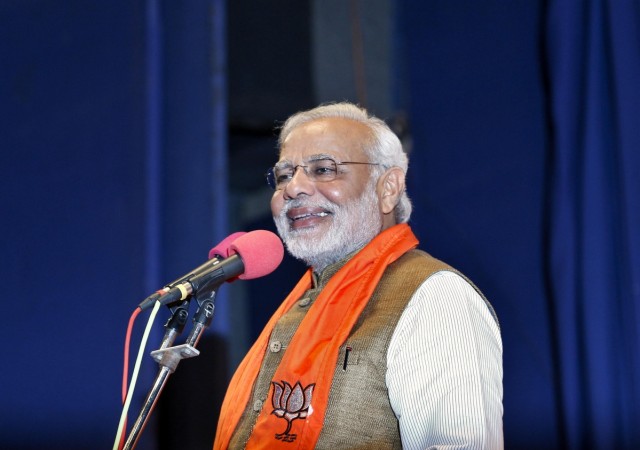 Omar Abdullah, Chief Minister of Jammu and Kashmir has on Saturday applauded the nod given by Pakistan PM Nawaz Sharif to visit India for Narendra Modi's oath-taking ceremony, saying that his presence will overshadow the event.
Abdullah said that he was glad that Pakistan premier has accepted the invitation to attend the ceremony and hoped that it would mark a new beginning in Indo-Pak relations.
"Very glad to hear Pak Pm has accepted invite, shows that he can prevail over forces inimical to good relations with India (sic)," Abdullah wrote in Twitter.
He expressed his hope that this would be the beginning of good relations between the countries.
"I hope that this will make a new beginning in ties between our two countries. The people of J&K will be watching close," he said.
Abdulla added that the 'handshake' between Nawaz Sharif and Narendra Modi will overshadow the event and the presence of other dignitaries and important leaders will possibly be negated. He said, with a touch of sarcasm, that he was 'sorry' for all the rest of the people who will be present there.
Can't help feel sorry for others taking oath or attending because the only photo op that will matter now will be the Modi-Sharif handshake.

— Omar Abdullah (@abdullah_omar) May 24, 2014
All SAARC Leaders to be Present
Pakistan's Prime Minister Nawaz Sharif decided to visit India for Narendra Modi's swearing in ceremony, after much delay, according to Pak sources cited by several Indian news outlets.
Sharif's daughter had earlier said in a tweet, "I personally think cordial relations with new Indian govt should be cultivated. Will help remove psychological barriers, fear & misgivings."
Also, Mohyuddin Wani, the joint secretary of the Prime Minister's office, told Reuters that Pakistan had accepted India's invitation to Sharif to attend the much talked-about ceremony.
After Modi sent across invitation to all the leaders of SAARC (South Asian Association for Regional Co-operation), Pakistan on its first official response on Wednesday hailed Modi's initiative and said that it was a "bold move."
"The invitation is a bold and an unexpected move. Mr. Sharif does not share the anxiety that is felt by some quarters here in Pakistan because he has got some very fond memories of the previous BJP Prime Minister Atal Bihari Vajpayee coming to Lahore and he hopes that this anxiety about Modi and his past will fade away," Tariq Azim, media advisor to Sharif's party, told NDTV.
After his own election last year, Sharif's administration had made a suggestion that the Indian Prime Minister will be invited for his inaugural ceremony, but Manmohan Singh had declined to visit the country at that time.
Modi's invitation to the regional leaders has been looked closely by the international community as well as the international media, with the United States also hailing the step as bold. All the rest of the country has confirmed that a representative each will be sent for the oath taking ceremony.
Sri Lankan president Mahindra Rajapaksa has confirmed his participation for the event. The Ministry of External Affairs received confirmation from Maldives that President Adbulla Yameen will attend the ceremony. Similarly, Nepal Prime Minister Sushil Koirala and Bhutan PM, Tshering Tobgay will also attend the celebrations in Delhi.
From Bangladesh, Speaker Dr. Shirin Chaudhury will attend the event. From Afghanistan, President Hamid Karzai has also promised his attendance.