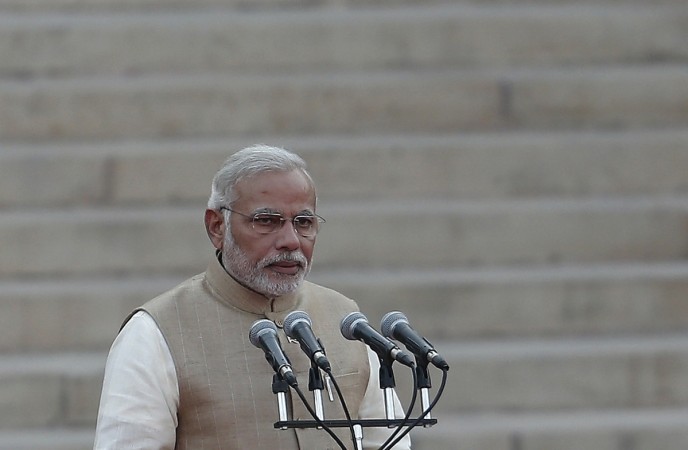 Narendra Modi sought to reach out to state parties, praising the work of regional leaders such as West Bengal chief minister Mamata Banerjee and Tamil Nadu chief minister J Jayalalitha, during his maiden Parliamentary address on Wednesday.
"My sister Mamata Banerjee is working really hard to undo the damage done in the past 35 years in West Bengal," PTI quoted Modi, who also praised the rainwater harvesting model of Tamil Nadu.
During his speech, Modi had said that learning from the good work being done in various states was the prerogative of his government.
"Our model must be to learn the good work that everyone is doing, irrespective of who is in power. Competition on models of development is welcome," Modi was quoted as saying by news channels. "Whichever party is in power in any state, we will work on the basis of cooperative federalism," he explained.
Modi also pressed on the issue of strengthening the federal structure of the country. "India's strength is in its federal structure. We have to ask: are we empowering it? States have their own problems and strengths. We have to develop a model to understand their problems. We have to come out of tailor-made solution models," The Times of India quoted the PM.
Regional parties, which had otherwise maintained distance from Modi, were happy with his praise of their work. "Mamata Banerjee has been making tremendous efforts to develop the state for the last three years. He (Modi) has acknowledged that. We are happy," Kalyan Banerjee, a TMC member in the Lok Sabha told local news channels.
Modi's overtures seem to be a means of thawing relations with the regional parties, which had earlier harboured animosity against him.
Just last month, Banerjee had demanded Modi's arrest, alleging that he had instigated caste-based violence in West Bengal, reported NDTV.
On the other hand, Jayalalitha had boycotted Modi's swearing-in ceremony because he had invited Sri Lankan president Mahinda Rajapaksa.