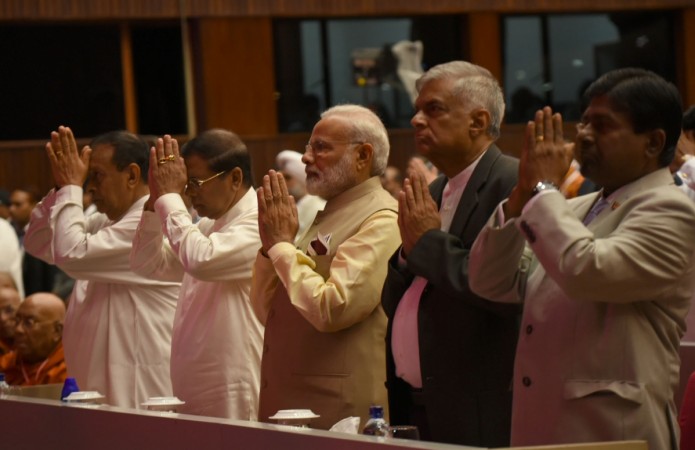 Prime Minister Narendra Modi attended the 14th International Vesak Day celebrations in Sri Lanka on Friday. Modi met Sri Lankan President Maithripala Sirisena and Prime Minister Ranil Wickremesinghe and interacted with leading Buddhist spiritual leaders in the country.
Vesak Day is celebrated to mark the birth, enlightenment and passing away of Lord Buddha. Sri Lanka is hosting the International Vesak Day for the first time. The theme of this year's event is "Buddhist teachings for social justice and sustainable world peace".
PM Modi gave an address at the International Vesak Day celebrations in Colombo saying that he was honoured to be invited as the chief guest of the event by the Sri Lankan President and Prime Minister.
He also announced a direct flight between Colombo and Varanasi, which will begin from August this year. PM Modi added that the flight will ease "travel to the land of Buddha."
"My Tamil brothers and sisters will also be able to visit Varanasi, the land of Kashi Viswanath," Modi said.
The Prime Minister also mentioned terrorism in his speech stating that it is a "clear manifestation of this destructive emotion."
PM Modi is set to inaugurate the 15-bed Dickoya Hospital, which has been built with assistance from India. Reports state that India will give an aid of $2.6 billion for the hospital. The Prime Minister is also scheduled to meet the representatives of the Ceylon Workers' Congress (CWC) and will also hold a meeting with representatives of the Tamil Progressive Alliance (TBA).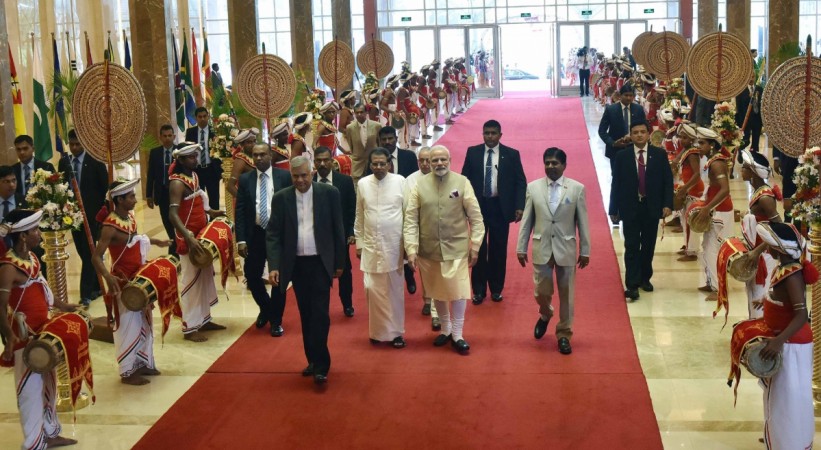 Modi will then arrive at the President's Palace for a lunch hosted by the Sri Lankan President. He is also set to visit Sri Dalada Maligawa Temple (The Temple of the Sacred Tooth Relic), where he will sign the visitor's book and interact with Mahanayaks.
No bilateral talks are scheduled between the countries during the Prime Minister's visit. The meeting of the leaders however is set to give a fresh boost to India-Sri Lanka relations.
"I will be in Sri Lanka for a two-day visit starting today, 11th May. This will be my second bilateral visit there in two years, a sign of our strong relationship," Modi had said before arriving in the country.