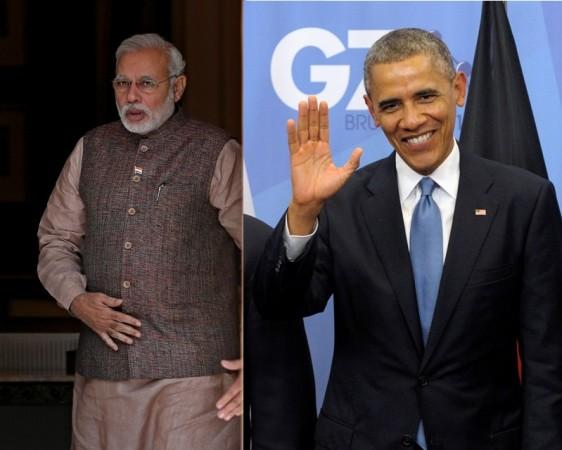 Indian Prime Minister Narendra Modi is reportedly visiting Washington this September to meet President Barack Obama. Though the two leaders' summit has not been scheduled, Modi is expected to meet Obama on the sidelines of the annual United Nations general assembly in New York.
Obama is said to have extended an invitation to the Indian Prime Minister, who was earlier denied visa by the United States government, when he was the chief minister of Gujarat. The American government had accused Modi of encouraging Godhra riots in 2002, where more than 1,000 Muslims were killed.
However, Obama is now making an effort to reach out to the new PM, after Modi denied the charges and the Supreme Court also found no evidence against him. Prior to the general elections too, the US ambassador to India Nancy Powell met the then Gujarat chief minister and exchanged pleasantries. Later, Republican lawmakers from the US also visited Gujarat, and invited him to the United States.
During the visit, the US officials had stated that a visa and an invitation may be extended to Modi, if he wins the election.
Both India and the US are keen to strengthen their security and economic ties. The Obama administration has set a goal to enhance the annual trade with India to $500 billion, a five-fold increase from the present $100 billion.
Modi is said to be keen to boost India's economic growth and job creation. He wants to cautiously open up the Indian economy to global investments and is also eager to announce that his government will open doors to foreign online retailers to sell their products in India, which could be a huge business opportunity to online traders like Amazon.
Modi has further made it clear that US' denial of visa would not impact the bilateral ties of the two counties.
Prior to the US, Britain opened its doors for Modi last year, after which other European counties followed suit.