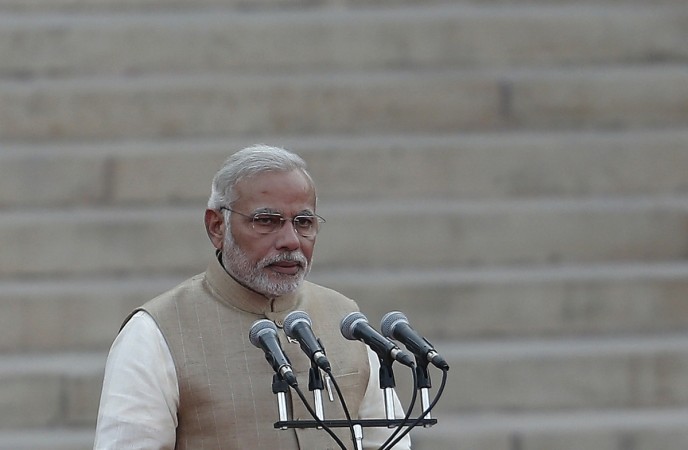 Prime Minister Narendra Modi will nominate BJP's Chief Ministerial candidate for Delhi.
After the drama over forming the government in Delhi and alleged accusations against its leaders trying to lure AAP MLAs with bribes and ministerial positions, the Bhartiya Janta Party is now struggling to name a candidate for the next Chief Ministerial election in Delhi.
Modi has asked the party to move slowly and smartly and to follow the Constitution. He does not want the party to leave a bad impression by hurrying themselves into forming a government in Delhi.
The senior party leaders have finally taken the responsibility of recommending candidates to the Prime Minister, after which Modi will decide the BJP candidate for the Chief Ministerial elections.
Senior leader Nitin Gadkari and Delhi in-charge Prabhat Jha will confer with all the party MLAs and members who are CM hopefuls. Thereafter Modi will take the final decision, according to Economic Times.
Senior Delhi leader Jagdish Mukhi, Rajya Sabha member Vijay Goel, MLA Rambir Singh Bhiduri and BJP's national spokesperson and Supreme Court lawyer Meenakshi Lekhi are said to be among the hopefuls. Kiran Bedi is said to have expressed interest as well.
While, senior leaders consider Mukhi to be the best choice due to his experience, young faces differ in opinion, as he will turn 75, the maximum age limit of the party, in a year.
"Being a six-time MLA, he is the senior-most in the party. He is a leader of opposition in the assembly and he has also been finance minister of the Delhi government," ET quoted a senior BJP leader.
If young leaders are brought to the forefront, Lekhi is likely to win the race. "She is a woman, who belongs to Delhi and understands the city and its problems very well. But others in the party could have a problem because she has not gone through the grind of Delhi politics," said another BJP leader.
Bedi who holds no position in the party at present , faces a similar problem Lekhi and has very little chance. Bhiduri, who left National Congress Party and joined BJP last year, is considered "somewhat of an opportunist", reducing his chances.