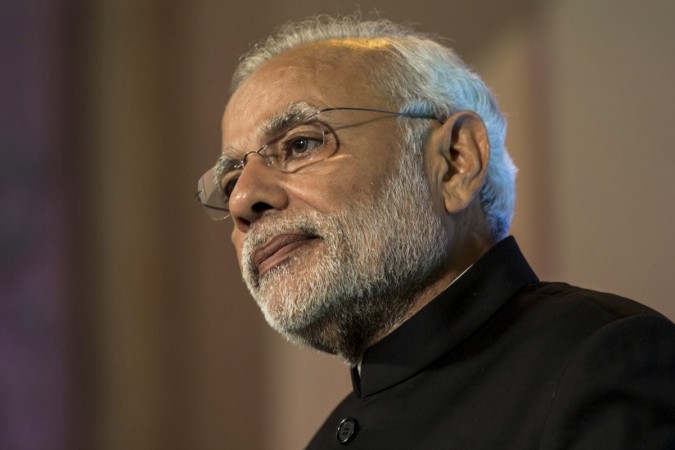 After his iconic visit to the United Kingdom recently, Prime Minister Narendra Modi will be travelling to Malaysia and Singapore on a four-day visit from 21 to 24 November.
Here is the itinerary of PM Modi's Malaysia-Singapore visit:
Malaysia
Modi is scheduled to land in Kuala Lumpur on Saturday morning and will attend the 13th Asean (Association of Southeast Asian Nations)-India Summit. He will also attend the 10th East Asia Summit on Sunday.
He will hold bilateral meetings with various world leaders on the sidelines of ASEAN and East Asia Summits.
The Prime Minister will also meet his Malaysian counterpart Najib Razak to discuss bilateral ties, after which he will inaugurate Torana Gate in Malaysia.
PM Modi will interact with Corporate Malaysia at the ASEAN Business and Investment Summit on the same day, where he will speak about the need for closer economic cooperation and investment opportunities in India.
Besides visiting the Batu Caves Temple, Modi will also visit the Ramakrishna Mission in Malaysia to inaugurate a statue of Swami Vivekananda.
He will address the Indian diaspora in Malaysia on 22 November.
Singapore
PM Modi will travel to Singapore on 23 November, marking 50 years of India's strong relations with the city state.
Firstly, Modi will deliver the prestigious Singapore Lecture.
Then, he will have talks with President Tony Tan Keng Yam, PM Lee Hsien Loong and Emeritus Senior Minister Goh Chok Tong. President Yam had visited India this February.
He will also pay homage at the Indian National Army (INA) Memorial Marker at Esplanade Park on Connaught Drive and visit the Institute of Technical Education (ITE).
Modi will interact with Indian Community in Singapore on 24 November.
Where to Watch
All scheduled events of PM Modi in Malayasia and Singapore can be live streamed through the official YouTube channels such as PMO India as well as Narendra Modi.
Live coverage will also be available on Narendra Modi's personal website.
You can also get all the updates about the Malaysia-Singapore visit on the official Mobile App of PM Modi.