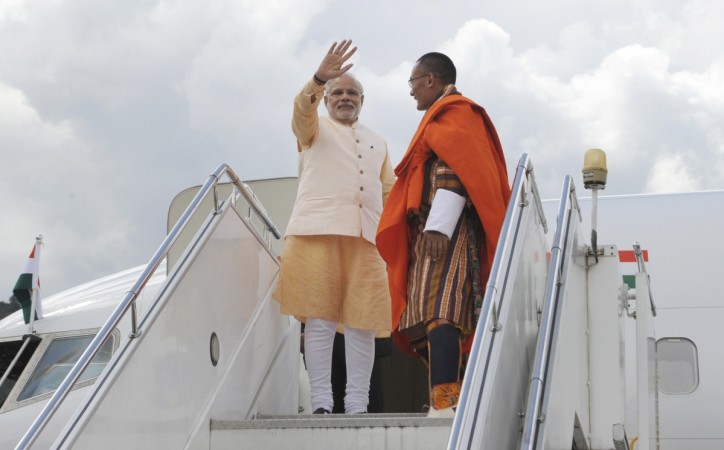 Two American Representatives have requested US House Speaker in writing to invite Indian Prime Minister Narendra Modi to address Congress joint session in September.
Chairman of the House of Representatives Foreign Affairs Committee Ed Royce and North Carolina Republican Representative George Holding wrote to House Speaker John Boehner on Friday requesting that an invitation be sent to Modi to address a joint session of House and Senate.
Modi is scheduled to visit Washington in September at President Barack Obama's invitation to the White House.
"In every aspect – whether it be in political, economic or security relations – the United States has no more important partner in South Asia. It is not an overstatement to say that the U.S.-India relationship will be one of the defining partnerships of the 21st century," said the letter, according to Reuters.
The Speaker reportedly hasn't replied to the letter but Modi is likely to receive the invite soon.
In the letter drafted to Boehner, Royce and Holding have expressed their concern over strengthening the US-India relationship, for which a friendlier term with Modi is essential.
The US sees India as its most important ally in Asia and wants to expand business and security cooperation with the country. They also acknowledged Modi's victory in the election and appreciated his effort to end the distressed US-India trade relations.
"With more than 500 million people voting in the recent Indian election, it was both the world's largest democratic event and a historic moment for India. Prime Minister Modi's commitment to cut the red tape that has long plagued our trade relationship gives reason for hope that our economic partnership will flourish," Hindustan Times quoted the letter.
Modi was denied a US visa during President George W Bush's governance in 2005, for the 2002 communal riots in Gujarat. He was banned under a 1998 US law that denies entry to foreigners accused of committing "particularly severe violations of religious freedom."
The anti-Muslim riots, which led to the death of more than 1000 people, occurred soon after Modi succeeded as Gujarat's chief minister. Modi had denied any involvement in the massacre and later also got clearance from the Supreme Court in 2010, which found no evidence against him.
If he accepts the expected invitation from US, Modi will follow the league of other five Prime Ministers of India— Jawaharlal Nehru in 1949, Rajiv Gandhi in 1985, PV Narasimha Rao in 1994, Atal Bihari Vajpayee in 2000 and Manmohan Singh in 2005—to address the US Congress joint session.