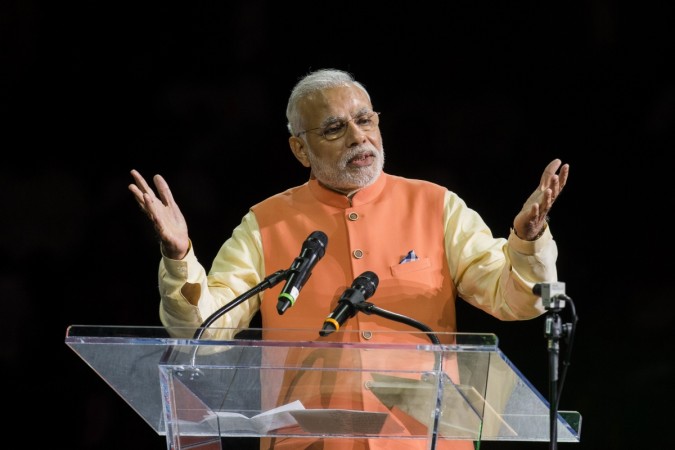 Prime Minister Narendra Modi launched the Saansad Adarsh Gram Yojana on Saturday, a village development scheme that he had announced during his Independence Day speech. The launch of the scheme coincided with the birth anniversary of Lok Nayak Jayprakash Narayan
The scheme is aimed at developing 'model' villages by building infrastructure and basic facilities and improving quality of life among the rural population.
Modi has himself decided to adopt a village in Varanasi, the constituency that he represents in Parliament.
"I too have to select a village for Varanasi, have received the guidelines. Will go there, discuss and decide," Modi said at the launch in New Delhi.
MPs must adopt villages in their constituencies to develop the infrastructure and facilities there, he said.
"People in villages must have access to all amenities. A person in a village has similar aspirations as that of a person in the city," he said at the launch.
"We are around 800 MPs, if every year we make 3 model villages by 2019 we will reach about 2500 villages," Modi was quoted saying by NDTV.
This is the third project Modi launched after he launched the Clean India campaign on 2 October and the Make in India Campaign on 25 September.