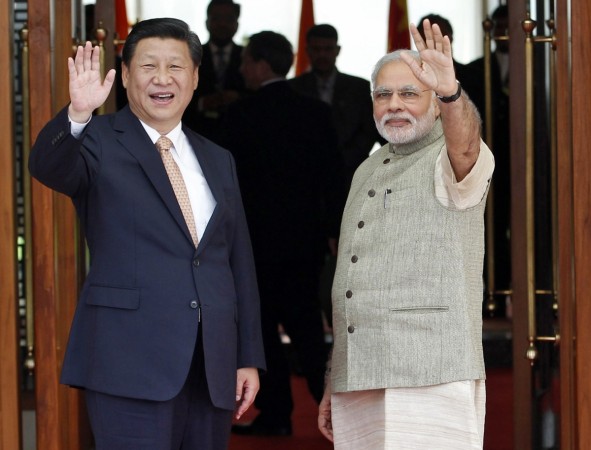 Ahead of his visit to China for the first time since becoming the Indian Prime Minister, Narendra Modi joined China's popular social media platform Weibo on Monday.
Modi, known to be social media-savvy, took to Twitter to announce that he is "looking forward to interacting with Chinese friends on Weibo," a message he also wrote in the Chinese alphabet.
Sina Weibo is a micro-blogging platform similar to Twitter, with 66.6 million daily users, according to China Internet Watch.
Modi instantly won hundreds of Chinese followers on the platform, but also had to face some controversial comments.
He was told by one Weibo user that "South Tibet (Arunachal Pradesh) belonged to China", Hindustan Times reported.
While China is known to strictly censor content on Weibo, it is unclear how this comment was published on the social media platform.
Modi will kick off his three-nation tour to the East on 14 May with China, after which he will visit Mongolia and South Korea .
Modi will first visit Xian in Shaanxi province, which is the hometown of Chinese President Xi Jinping, in a similar reception of the latter in Gujarat last year.
The Indian PM will then visit Beijing for bilateral talks, and will address Chinese youth in Shanghai in his last stop in China.
Modi will not be new to China, given that he has visited the neighbouring country several times when he was the chief minister of Gujarat.
你好中国!期待通过微博与中国朋友们互动. Hello China! Looking forward to interacting with Chinese friends through Weibo. pic.twitter.com/yQcKn9bqTE

— Narendra Modi (@narendramodi) May 4, 2015
PM @narendramodi has joined Chinese social media platform Weibo pic.twitter.com/dbSjKkdS5T — PMO India (@PMOIndia) May 4, 2015