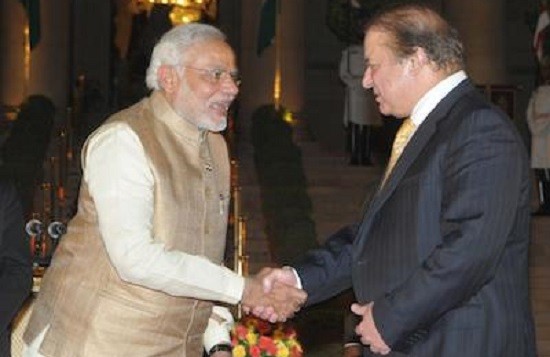 By inviting Chinese President Xi Jinping to India for a visit, the new Indian Prime Minister Narendra Modi on Thursday, 29 May, has sent a strong signal to the robust neighbor that he is committed to a friendly and greater economic engagement with it.
Responding to his Chinese counterpart Li Keqiang's phone call to congratulate him on his victory in the general elections, Modi welcomed the Chinese President to India. Chinese Foreign Minister Wang Yi's visit to India has already been decided for 8 June and the government hopes that the visit may help as a prelude to the Chinese premier's visit.
During the phone call on Thursday, Keqiang conveyed his government's desire to establish a strong partnership with the new government of India, the Indian External Affairs Ministry said. Modi, in turn, told him that he was enthusiastic on working with the Chinese leadership and deal with numerous issues.
Media reports say that Modi spoke to the Chinese Prime Minister after assuming office last Monday. Keqiang is the first world leader, Modi spoke to, after taking charge of office.
Modi has until now interacted with South Asian leaders, including his Pakistan counterpart Nawaz Sharif. Now he has set his eyes on China, a key neighbor for India and both the countries are very enthusiastic with each other's economic achievements in various sectors.
China has already stated that it is ready to do business with India, under the new NDA government, Modi being at the helm of affairs as the Prime Minister.
Modi has been very impressed with China's development in several sectors. Even in the past, when he was the chief minister of Gujarat, he had planned a visit to China.
Trade and business tie-ups between the two big neighbors are expected to be strengthened as both Jinping and Modi are keen to develop diplomatic relations. Keeping this in mind, Indian Foreign Minister Sushma Swaraj and Yi will hold discussions when the latter visits India..
India and China have targeted a business of $100 billion by 2015. However, for India the huge trade deficit of $40 billion is a cause of concern.