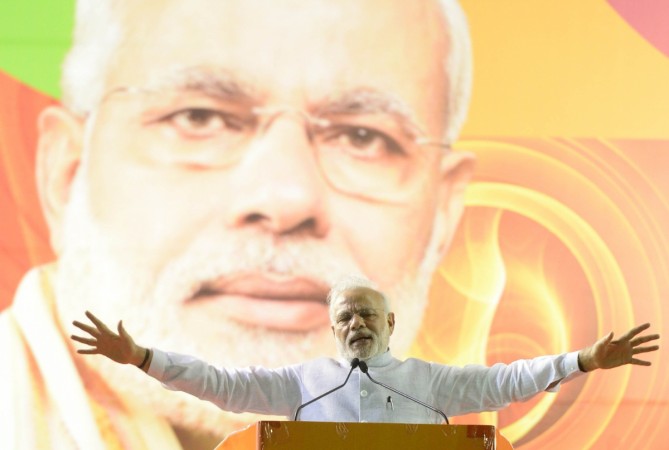 Delay in passing key reform bills such as the Goods and Services Tax (GST) Bill and Land Acquisition Bill by the Narendra Modi government even after completing almost one year in power raise concerns over its ability to bring more reforms in the coming years.
"Recent failures to amend the domestic tax system and land acquisition laws are the latest examples of the government's reform agenda running into roadblocks over the past few months. This supports our view that the economy is unlikely to fulfil its potential over the medium term," said Capital Economics in a note.
Markets are already feeling the heat of slow pace of reforms as they had expected the government to fast-track reforms that could stimulate demand and boost investments.
The government has been forced to delay the landmark GST bill until at least July, after facing strong opposition in the Rajya Sabha, where it does not have a majority.
"This has cast serious doubt over the government's plans to begin rolling-out the GST by next April. We still think that the GST will be implemented over the coming years, but the timeline for this will prove to be very slow," said Capital Economics.
Besides, recent controversy over retrospective tax on capital gains made by foreign investors has further undermined the confidence in the government.
"Perhaps the most notable example of backsliding on reforms is the Finance Ministry's plans to raise nearly $6.5bn by retrospectively taxing foreign firms on capital gains made in previous years," said the note.
Growing disappointment among the foreign investors over the delay in reforms to revive the economy has led to heavy selling of shares owned by foreign institutional investors (FIIs) in the stock market.
Foreign investors have pumped in a lot of money into the Indian equity markets on expectations that the National Democratic Alliance (NDA) government would speed up stalled reforms.
On the disinvestment front, the government was only able to garner about a third of the target of $10 billion it had planned to raise from divesting stake in state-owned companies in 2014-15.
The only move worth appreciation was the raising of foreign direct investment (FDI) limit in the insurance sector from 26 percent to 49 percent, besides approving FDI in defence.
The government was also successful in swift clearance of mining licences and auction of telecom spectrum, in which it raised ₹1.10 lakh crore.
India's stock market was the second best performing in Asia last year, but has started loosing its sheen, as foreign investors pulled out $2.2 billion.
"For now, we are maintaining our view that growth should gradually accelerate over the coming years, but the economy will fall some way short of growth of 10% that it could achieve with the right policies," Capital Economics said.