The Central government's Electric Vehicle (EV) Mission 2030, can create a Rs 19.5 lakh-crore ($300 billion) domestic market opportunity for battery manufacturers under 'Make in India' scheme, said NITI Aayog.
The government think tank is currently making a blueprint for India's Electric Vehicle (EV) Mission 2030, reported Mint.
Back in April, the then Union power minister Piyush Goyal who is holding Railway portfolio now, had unveiled an ambitious plan that sees India using only electric vehicles by 2030.
NITI Aayog's prediction of battery market in India is almost equivalent to 2/5th of the global battery demand. The think tank further stated that about 25-40 percent of the total domestic market can be tapped through 'Make in India' initiatives.
The observations were made in policy briefs on India's EV Mission 2030 collated by NITI Aayog and US-based research and consulting firm Rocky Mountain Institute, the business daily reported.
According to the briefs made by two institutions stated above, India's electric vehicle demand can bring down global battery prices by 16 percent by 2030.
NITI Aayog also bats for a feebate policy to support the auto sector's transition in the country. According to the feebate policy, inefficient vehicles should incur a surcharge, while efficient ones should receive a rebate. The idea behind this policy is to phase out oil-powered vehicles completely.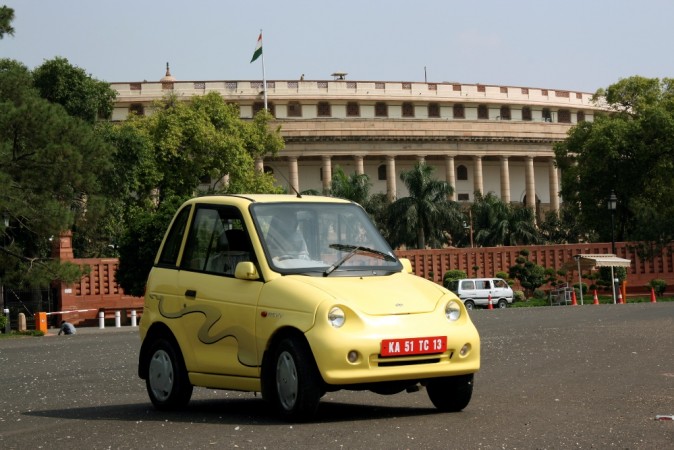 "India's mobility transformation presents an enormous economic opportunity. Innovative business models and supportive policy frameworks can help make India a global hub for manufacturing electric vehicles and their components, accelerating this transition which creating jobs, strengthening Indian industry and cleaning the air," NITI Aayog CEO Amitabh Kant said while releasing the brief.
Niti Aayog estimated that India can capture 25-40 percent of the total economic opportunity represented by the EV battery manufacturing by importing lithium-ion cells and assembling these cells into battery packs.
Earlier this month, the government has invited proposals from cities with a population over 10 lakh to provide grants under the Faster Adoption and Manufacturing of (Hybrid &) Electric Vehicles in India (FAME India) scheme. The cities will have to adopt electric vehicles in multi-modal public transport.
According to the proposal, the government would offer a maximum fund of Rs 105 crore to each selected cities in the current financial year to procure mass electric vehicles for public transport.