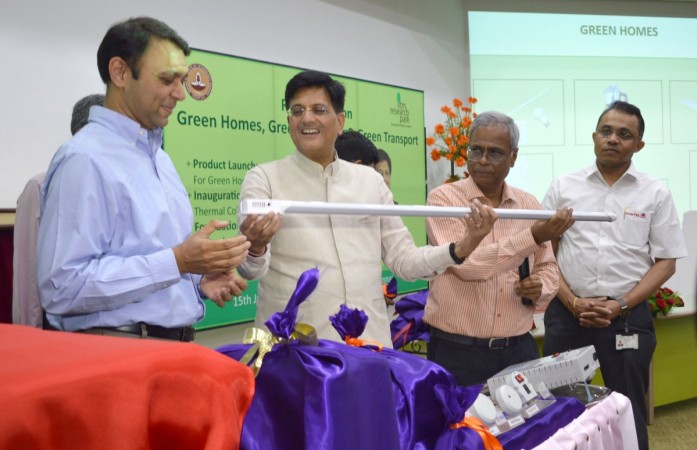 Prime Minister Narendra Modi wants India to save $6 billion every year from 2018 by switching over to LED bulbs from conventional bulbs. This is from the time the NDA government begins to implement its lighting programme by 2018. But some fraudulent websites could darken the initiative.
In a statement warning consumers of two such websites, the state-run Energy Efficiency Services Ltd. said the portals are luring people by offering to sell 9W LED bulbs under the government's flapship scheme, though they are not associated with the power ministry spearheading the scheme.
"Two websites www.philips-led-at-10rs.in and pbs.twimg.com/media/CoGI9txWIAAybuk.jpg are misleading consumers by promising them of providing LED bulbs as low as Re 1. They are not only using copyright images of UJALA logo but also Hon'ble Prime Minister Shri Narendra Modi ji's picture to deceive the consumers. EESL completely disowns and disclaims any relation with the link/URL and the contents provided by these link/URL," an official statement by the ministry said.
"Energy Efficiency Services Limited (EESL) is hereby alerting its consumers of fraudulent websites selling 9W LED bulbs under the name of Unnat Jyoti by Affordable LEDs for All (UJALA) programme. These websites are not associated with the UJALA programme of EESL, which is a public energy services company, under the Ministry of Power," it added.
We are keeping a tab on all the malpractices that can harm the good efforts of EESL to provide quality products to our consumers. We are taking legal routes to address such fraudulent issues and will continuously alert our consumers of such messages and advertisements through various media. We urge the consumers to purchase LED bulbs under the UJALA scheme only in the designated distribution centres."
At an event in January this year, Goyal had said that India would save $6 billion annually from 2018 after switching over to LED bulbs under its Domestic Efficient Lighting Programme (DELP).
Meanwhile, the government said that EESL has distributed 13.15 crore LED bulbs as of July 18 and approximately 8 crore by other suppliers.