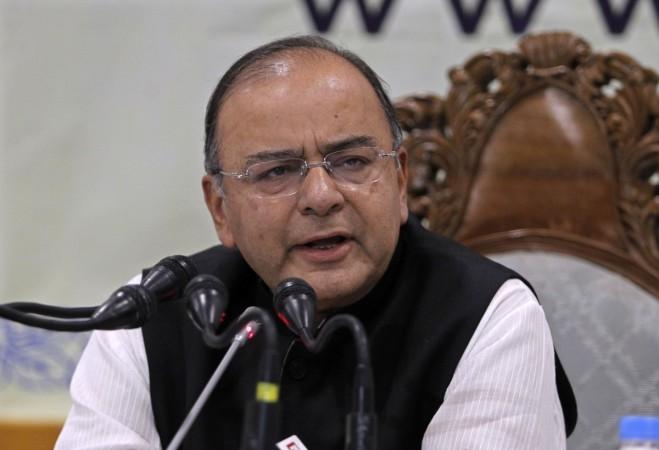 By setting aside ₹100 crore budget allocation for the proposed river-linking programme in the country, the Modi-led Union government has given impetus to agriculture.
Union Finance Miniser Arun Jaitley on Thursday, 10 July, has announced the fiscal allocation in his maiden budget to conduct project reports on the river-linking programme.
Presenting the budget in Lok Sabha, he called for a serious effort towards linking rivers in the coutry. River linking can yield "rich dividends", PTI quoted Jaitley.
"Unfortunately, the country is not uniformly blessed with perennial rivers. Therefore, an effort to link the rivers can give rich dividends... It is time we made a serious effort in this direction. To expedite the preparation of the Detailed Project Reports (DPRs), I propose to set aside a sum of ₹100 crore," the Finance Minister stated.
Jaitley recalled the Vajpayee-led NDA government's proposal to link rivers. In 1980, the Ministry of Water Resources had formulated a National Perspective Plan (NPP) for water resources development in the country. The NPP proposed the concept of transferring water from surplus basins to drought-prone areas.
The proposed river linking programme comprises two components -- Himalayan Rivers Development Component and Peninsular Rivers Development Component. Already 14 links have been identifies by the National Water Development Agency (NWDA) under the Himalayan Component and 16 links under the Peninsular Rivers.
Under the proposal, five peninsular links -- Ken-Betwa, Parbati-Kalisindh -Chambal, Damanganga-Pinjal, Par-Tapi-Narmada and Godavari (Polavaram)-Krishna (Vijayawada) have been identified as prime river links. The Centre will take up DPRs on these links.
River linking has become a necessity in India, as its regions like Vidarbha in Maharashtra, Rayalaseema in Andhra Pradesh face droughts due to large variations in rainfall. Fluctuation in seasonal and annual rainfall is also a serious problem in other states like Rajasthan, Haryana, Gujarat, Madhya Pradesh, Karnataka and Tamil Nadu.
The proposed river-linking programme will mainly help India's drought regions including Vidarbha and Rayalaseema.