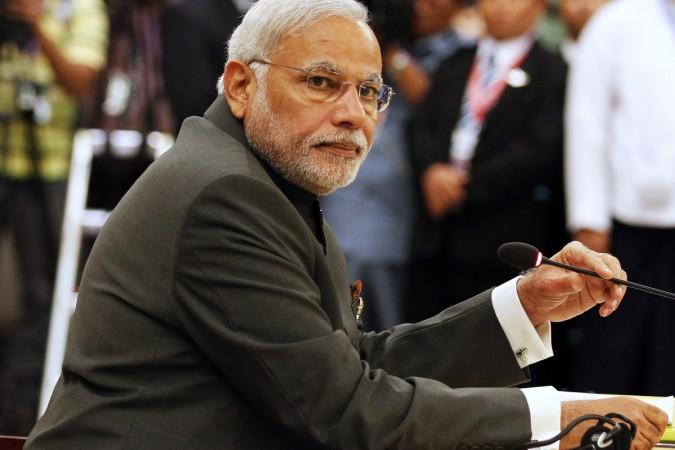 Just ahead of the launch of smart city project and housing for all by 2020, the Narendra Modi government eased out the top bureaucrats of the urban development and housing ministries respectively, on Saturday.
Shankar Agarwal, secretary in the Urban Development Ministry and Anita Agnihotri, secretary, Housing and Poverty Alleviation (HUPA) Ministry have been transferred.
The two ministries were not able to keep pace with the government's urgency to implement the two flagship projects of the government, resulting in "dissatisfaction" at the PMO level.
A Hindustan Times report said that in the last eight months, the urban development ministry has been unable to either finalise the policy nor criteria for identifying smart cities.
Agarwal will be replaced by Madhusudhan Prasad, currently special secretary in the Department of Commerce, Ministry of Commerce and Industry.
The HUPA ministry's new secretary will be Nandita Chatterjee, currently member secretary, National Commission for Women, Ministry of Women and Child Development.
Agarwal will now move to Ministry of Labour and Employment, while Agnihotri will take over as secretary in the Ministry of Social Justice and Empowerment.
Just a few days after Foreign Secretary Sujatha Singh was replaced by S Jaishankar, who was till recently India's ambassador to the United States.
Gauri Kumar, who was earlier labour secretary, now joins Cabinet Secretariat as Secretary, Coordination & Public Grievances.
Lov Verma, secretary, Health and Family Welfare Ministry, has been moved to department of empowerment of persons with disabilities, Ministry of Social Justice and Empowerment.
He will be replaced by Bhanu Pratap Sharma, currently establishment officer and special secretary, department of personnel and training, Ministry of Personnel, Public Grievances and Pensions.