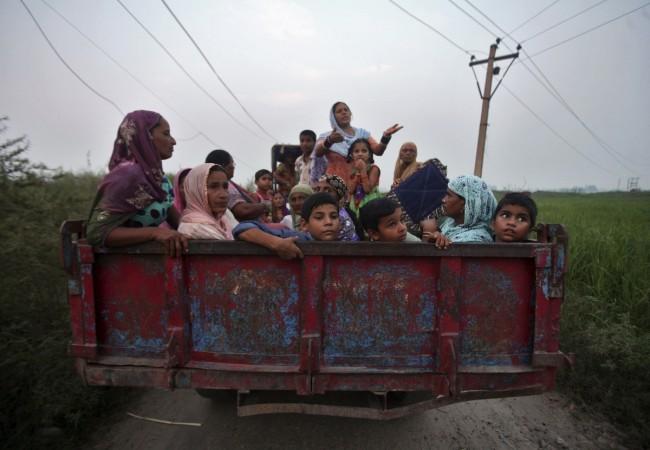 Narendra Modi's government plans to double its outlay to ₹70,000 crore for building a high-speed Internet grid that will help rural India gain online access.
"We laid down one million kilometres of fibre in 30 years. Now, we propose to lay down 700,000 kilometres in three years," union communications minister Ravi Shankar Prasad told to Bloomberg.
The minister said that the concerned committee has made a recommendation to increase the fund allotted for the "National Optical Fibre Network" in order to make changes to the project.
Prime Minister Narendra Modi will have to give his nod for increasing spending, said Prasad.
"It is ambitious," Prasad added.
Doubling of outlay will enable the communication ministry to establish a broadband network that brings internet access to 250,000 village clusters. Expanding the broadband connectivity to villages is the main focus of "Modi's $18 billion Digital India initiative".
Under the initiative, the Modi government plans to lay 700,000 km (434,960 miles) of broadband cable connecting 250,000 village clusters in the next three years and constructing 100 new "Smart Cities" by 2020, The Financial Express reported.
An increase in spending will also help the telecom companies significantly. The companies, which benefit from higher spending, include local optical fibre suppliers Sterlite Technologies Ltd and Aksh Optifibre Ltd and telecommunications gear sellers Cisco Systems Inc. and Huawei Technologies Co.
Earlier, the government had earmarked ₹36000 crore towards completing broadband grid that was originally planned to be finished by 2013.
The country is looking at taking the help of private companies to build the network, said Rakesh Garg, secretary of department of telecommunications, in April.
However, the communication minister did not give any detail on the private companies that are likely to work on the project.
Rural population in India is the largest non-Internet user population globally, with about 1.1 billion remaining offline, McKinsey and Co said in a report last year.