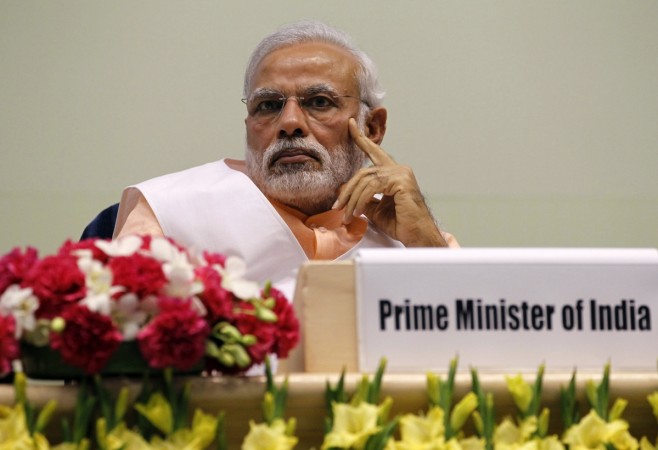 A brokerage firm has said that the Narendra Modi-led government may have overestimated its ability to put the economy back on track.
"The slowdown in India was not a typical business cycle and therefore the turnaround will be gradual and uneven and will end up taking a fair bit of time and effort," Rajeev Malik, a Singapore-based economist with global brokerage CLSA, told NDTV.
Despite being in power for almost one year now, the government has not been able to stimulate demand and boost investment, resulting in disillusionment among investors.
Although low inflation and cheap global crude oil prices had helped the government in the beginning, the spectre of below-normal monsoon and improvements in China are pointing towards a mixed picture for India's growth, Malik said.
India is expected to see below-normal monsoon this year too, as there is a high probability of El Nino impacting the seasonal rains. The Indian Meteorological Department (IMD) forecasts the monsoon this year to be below normal.
The second consecutive year of weak monsoon will adversely affect the agricultural activity in the nation, resulting in the rise in food inflation. Food prices are already pressurised by unseasonal rains, which caused severe damage to crop production.
The Chinese authorities are aggressively easing policy to boost the economy and investors are rushing to bet their money on the growth prospects in the world's second largest economy. The country's stock markets are currently trading at seven-year highs, with China's Shanghai Composite Index getting doubled since January 2014.
He also said that the Modi government is overburdened by enormous expectations on reviving the economy quickly.
"It is not that the government has not taken several meaningful steps, but despite that there is a sense of disappointment because of sky high expectations," he added.
Malik further said the government could have undoubtedly avoided the discontent among the investors to some extent by staying away from creating uncertainty over Minimum Alternate Tax (MAT) for foreign investors.
The government has served notices to foreign investors asking them to pay MAT on long-term capital gains from equities earned previously. The confusion regarding the tax on past gains has led to huge sell-off in the domestic stock markets, with BSE Sensex losing around 900 points this week.
Although there is some dissatisfaction over the government's policy actions, Modi is still the best man to lead the country at the moment, he added.
"Whatever one might say in terms of reset on expectations, a majority of people would still assess Modi is the best person to get some things fixed and moving again," he said.
Jim Rogers, commodities trading expert and hedge fund manager, also expressed his discontent saying that the Modi government has been all about talk but no action.
"He (Modi) campaigned for many months saying he knows how to fix India, but he has done very little. Cleaning toilets is wonderful, but as far as building the economy or changing India (goes), he has not done very much," Jim Rogers, chairman of Rogers Holdings Ltd, told Livemint.