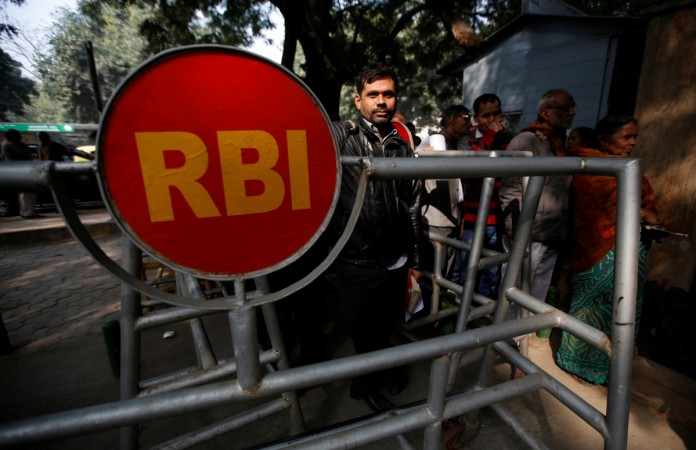 Macroeconomic figures have not improved yet, private sector investments continue to be muted, Goods and Services Tax collections are slipping, and the government of the day want to fix all these and fix it fast. Hence, one and only mechanism at hand is the rate cut.
The Central government is considering another possible rate cut from the Reserve Bank of India (RBI) for March, as it expects inflation to stay close to a 4 percent target, finance ministry officials told Reuters.
The next Monetary Policy Committee (MPC) committee is scheduled for December 5-6. However, the committee is likely to keep the policy rate unchanged, according to a Reuters' poll.
Earlier in August, in its last meeting, the MPC cut the interest rate by 25 basis points from 6.25 percent to 6 percent, to near seven-year low.
Speaking on the condition of anonymity, a finance ministry official told Reuters that "We expect the RBI to cut policy rates, if not in December then in its next policy review." The official also stressed that higher oil prices could fuel inflation, making it more difficult to cut rates in future.
On Thursday, the central government is scheduled to release country's Gross Domestic Product (GDP) data for the July-September quarter. In the last quarter, the GDP growth slumped to 5.7 percent, lowest in three years.
Earlier this month, Finance Minister Arun Jaitley said the country's economy will soon start taking an upturn after recovering from the 'temporary blip' caused by the structural changes undertaken by the government.
"I think the bottoming out of the economy is complete and now it should start moving upwards. The global economy is also moving up," Jaitley said.
However, many experts believe the slowdown in the economy is because of disruption in business activity following note ban in November last year and destocking by companies before the GST roll-out on July 1 this year.
Last month the government said it will recapitalise state-owned lenders with Rs 2.11 lakh crore over the next two years.
"We see inflation remaining around 4 percent until March and a scope for a rate cut of 25 basis points," a second ministry official told the news agency.