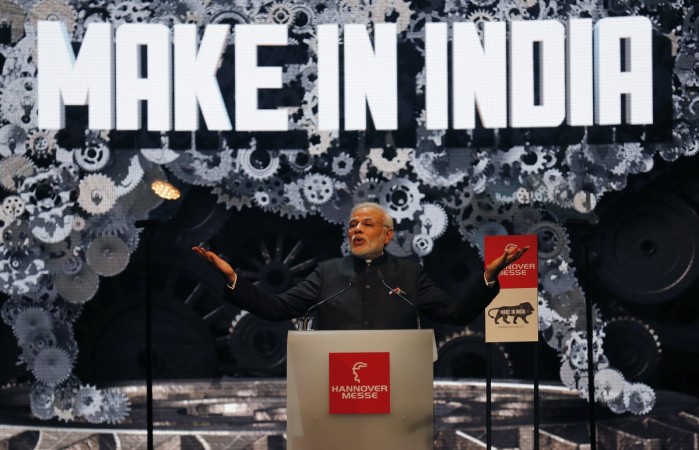 Notwithstanding recent criticism over not speeding up the reforms, the Narendra Modi-led government has performed well on many economic parameters in its first year.
Recently, the government was forced to delay the landmark Goods and Services Tax (GST) Bill until at least July, after facing strong opposition in the Rajya Sabha, where it does not have a majority.
Delay in passing key reform bills such as the GST Bill and Land Acquisition Bill by the Modi government, even after completing almost one year in power, raises concerns over its ability to bring more reforms in the coming years.
However, the country has noticed a major improvement in its economic fundamentals after the National Democratic Alliance (NDA) came to power in May, last year.
The key indicator of the country's economic health, the gross domestic product (GDP) growth, went up to 7.5 percent in 2014-15 compared to 6.9 percent recorded in the previous financial year. Although it is an advance estimate, the final is likely to be slightly less than that, but unlikely to fall below the growth rate in 2013-14, taking into account the World Bank's estimate.
If we consider actual growth numbers available for the September-December quarter, the GDP growth was 7.5 percent against 6.6 percent in the corresponding quarter of previous year. The higher growth in the quarter implies that the economy had picked up pace under Modi's administration.
The government scores full marks on the inflation front, a key issue that rattled the previous United Progressive Alliance (UPA) government. The consumer price index (CPI) declined to 4.87 per cent in April this year from 8.1 percent in March last year.
Of course, the sharp fall in inflation was largely led by a 50 percent drop in global crude oil prices. Crude oil prices have been under pressure since June last year as oversupply issues continue to hit the oil market.
Besides, the current account deficit (CAD) was lower standing at just 1.6 percent of GDP in the December quarter of FY15. The final figure of CAD for the whole year is estimated to be below 1 percent of GDP.
Further, the rupee also stabilised following the formation of the NDA government at the centre and foreign exchange reserves continue to reach record levels.
Many agencies expect India's GDP to grow in the range of 7.5 percent to 8 percent in the current financial year on the back of low inflation and reforms.
Nevertheless, the investors' sentiment that was at its peak when Modi took oath as the Prime Minister of India in May 2014, seems to have dampened recently amid growing disillusion over the slow pace of reforms.