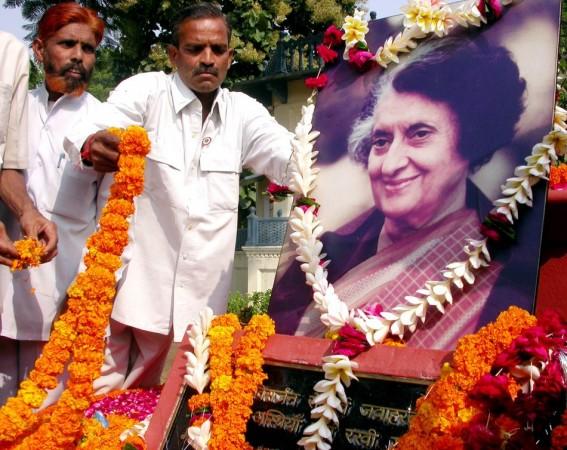 The controversial Punjabi film, "Kaum De Heere" was blocked on Thursday by the Central Board of Film Certification (CBFC) on the Home Ministry's insistence ahead of its release on Friday, as it is reported to 'glorify' former Prime Minister Indira Gandhi's Sikh assassins.
The decision was taken jointly by the Information and Broadcasting Ministry, Home Ministry and the CBFC, according to the Press Trust of India.
The decision comes in the light of a warning by the Punjab's Congress unit to carry out protests if the film was released, and a letter written to Prime Minister Narendra Modi by the party's youth wing to ban the film.
The film is reportedly based on Satwant Singh and Beant Singh, the two Sikh bodyguards who shot Gandhi outside her official New Delhi residence on 31 October 1984 in retaliation to her government's decision to raid the Golden Temple to flush out militants.
The Sikh's governing body, Akal Takht, had granted the status of "quami shaheed" (martyrs of the community) to Beant Singh, Satwant Singh and Kehar Singh, who was charged with conspiring the assassination. Last year, the body officially honoured the assassins on the 24th anniversary of their hanging, The Hindu had reported.
The Home Ministry is said to have informed the I&B ministry that the film's content was "highly objectionable" and could lead to communal tension. The Intelligence Bureau had warned the Home Ministry of communal clashes if the movie was released, according to reports.
"We saw the film and decided that it will not be released tomorrow. Because of the law and order situation that might result from the showing of the film and based on the ministry of Home Affairs report, the Home Ministry, the CBFC and I&B officials have decided that," CBFC Chairperson Leela Samson was quoted as saying by PTI.
The decision is based on Rule 32 of the Cinematograph (Certification) Rules 1983, which states that 'the Central Government may, if it considers necessary so to do, direct the Chairman to re-examine any film (in respect of which a complaint has been received by it directly or through the Board) in such manner and with such assistance as may be specified in the direction'.
The block on the film's release has, however, left the producer infuriated.
"Films have been made about political assassinations all over the world, so why can't a film be made on Mrs Gandhi's assassination?," producer Ravinder Singh told BBC. "I followed the court case and the inquiry report into the assassination and spent a lot of time with Satwant and Beant Singh's families before making the film".
There were also reports that the CBFC CEO Rakesh Kumar had accepted a bribe of ₹1 lakh to clear the film, who was recently arrested by the CBI on corruption charges.