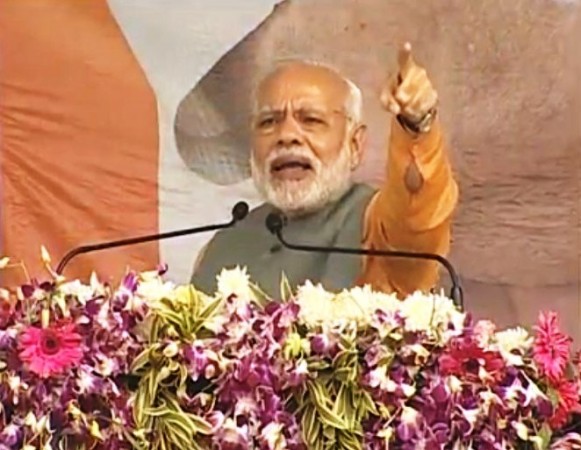 Akash Jain, a young Bengaluru-based entrepreneur's happiness knew no bounds when Prime Minister Narendra Modi followed him back on Twitter after he posted a wedding card of his sister, which had the Swachh Bharat logo on it.
Also Read: 'Swachh Bharat' Challenge: Modi Nominates Tendulkar, Shashi Tharoor, Salman Khan, Priyanka Chopra
This happened when Akash's father, Kantilal Jain, who is an ardent follower of Modi got the Swachh Bharat logo printed on the card which Akash posted from his Twitter handle and tagged the prime minister in the post on April 1.
Modi, who currently follows only 1,698 people from across the world, not only followed Jain, but also retweeted his post within 48 hours.
Apart from Modi, other BJP leaders have also appreciated the initiative taken by Akash's family. Akash also said that his father has been supporting Modi's initiative from long and hence decided to do something that could promote 'Clean India' drive.
"One of the most followed people on Twitter follows me. Nothing can be bigger than this," he added.