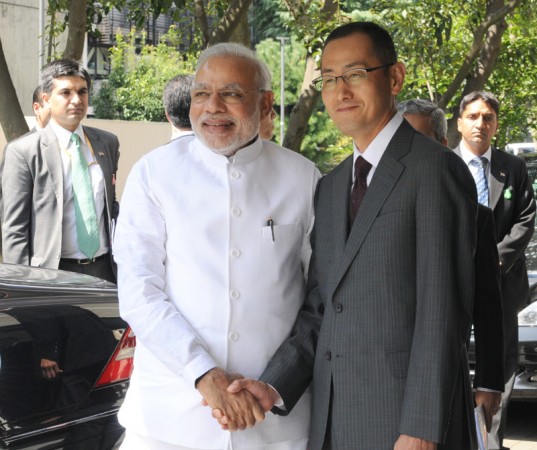 Japan has agreed to work with India to find treatment for sickle-cell anaemia, the deadly disease prevailing among tribal population in India.
Indian Prime Minister Narendra Modi on Sunday visited Kyoto University and sought a remedy for the disease. Modi is on a five-day visit to Japan.
Sickle-cell disease is a serious disorder, where blood cells turn sickle-shaped or crescent-shaped. Normal blood cells in the human body look disc-shaped, which can move easily through blood vessels. The blood cells carry hemoglobin, which are iron-rich proteins and carry oxygen from lungs to the rest of the body.
Modi has been looking for a remedy to cure the disease among tribals, since he was the Chief Minister of Gujarat. The PM discussed about the disease with scholar and Nobel Prize winner (2012) Shinya Yamanaka, who is also the director of Kyoto University.
Modi raised the issue with Yamanaka during his visit to the Stem Cell Research facility. He discussed finding a suitable treatment to cure sickle-cell disease, stated Indian External Affairs Ministry spokesman Syed Akbaruddin, according to PTI.
It is understood that the university has agreed to work jointly with India to find a treatment for sickle-cell anaemia.
Modi, during his interaction with Yamanaka, conveyed that he has been looking for a treatment to the deadly disease for years but no medicine has been invented so far.
Modi also described Japan as one of India's closest and most important partners. The Indian PM's discussions with his Japanese counterpart Shinzo Abe will cover political, economic, security and cultural arenas.
Before leaving for Japan, the PM had said that he would explore how Japan can associate with India to implement his vision of inclusive development in the country, including the transformation of India's manufacturing, infrastructure sectors, energy and social sectors.