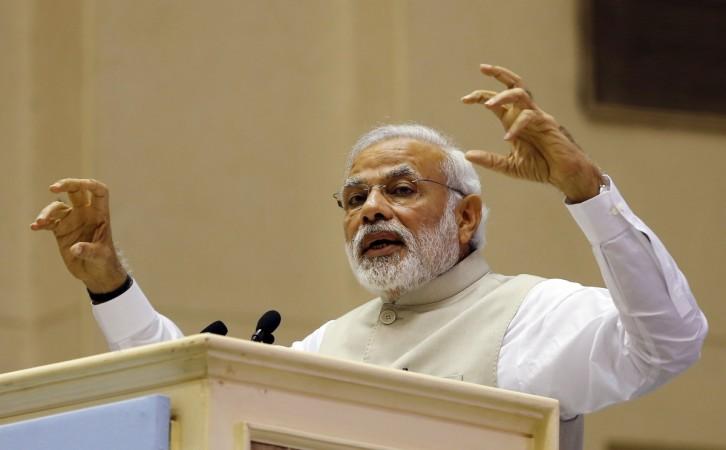 Prime Minister Narendra Modi finally broke his silence on Tuesday on repeated attacks on religious minorities, condemning attacks on minorities and promising to ensure full freedom to practice all religions.
"I condemn all incidents of violence where religious minorities were targeted...my government will ensure there is complete freedom of faith," he said on Tuesday at an event organised by Christians to celebrate beatification of two Indian priests by Pope Francis last year, reports Reuters, which noted that Modi doesn't normally attend events organised by India's minorities.
Finance Minister Arun Jaitley who was present at the event, also condemned the attack on religious groups and said that they could not be accepted in any manner.
A spate of attacks on churches in Delhi in the last two months prompted many of BJP's opponents to criticise Modi for turning a blind eye to what they said were incidents of vandalism against churches.
The latest attack on a convent school in New Delhi last Friday led to Modi summoning Delhi Police Commissioner B S Bassi to expedite investigations into the incidents.
However, Christian community leaders said that the government ought to do more to make them feel safe in a country whose Constitution guarantees freedom of religion to all communities.
There is a feeling that Hindu right-wing outfits, emboldened by the presence of a BJP government at the Centre, are vitiating the atmopshere, leading to communal speeches and attacks on minorities.
On the last day of his three-day visit to India last month, US president Barack Obama reminded India about its constitutional committment to religious freedom. In his view, it also was key to its success. "India will succeed so long as it is not splintered along the lines of religious faith," he told a group of young Indians in New Delhi.