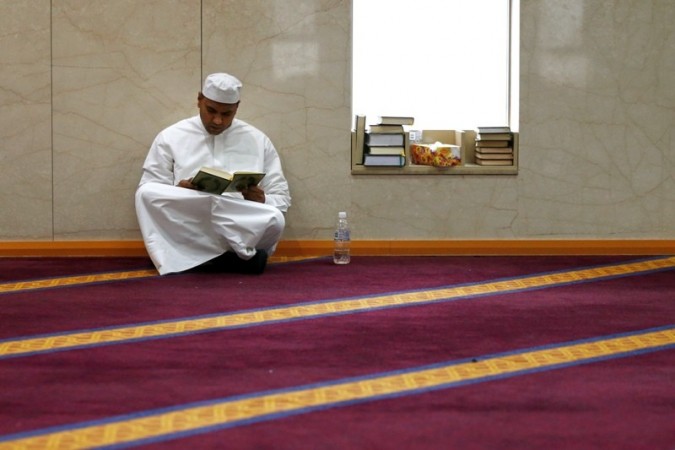 In one of his first meetings with a Muslim leader after assuming office, Prime Minister Narendra Modi on Wednesday assured the community that he was against discrimination, and asked them to "come out of fear politics".
Modi had met the President of the India Islamic Cultural Centre (IICC), Sirajuddin Qureshi, on Wednesday and discussed education in the community and the issue of Muslim youth falsely implicated in terror cases, among other issues.
"When I pointed out that many Muslims have associated with his government's agenda he said more people should come forward. He pointed out how he is taking steps to provide modern education to Muslims," Qureshi told Hindustan Times.
The 2002 Gujarat riots, in which more than 1000 people, mostly Muslims, lost their lives, has loomed large on Modi's term as the chief minister of the state and his general relations with the minority community.
While Modi was never found guilty in the case, his reputation as a Hindutva leader has preceded him, and is reported to have created fear in the minds of Muslims in the country, who constitute 13.5 percent of the population.
However, following Wednesday's meeting, Qureshi said that Modi was more aware of the issues of the community than was assumed, reported The Economic Times. He said that the leader has asked the community to get out of the "fear politics".
"The Prime Minister reiterated his resolve to provide equal development opportunities for Muslims and work towards easing any apprehensions that the community might have," Qureshi told ET.
Modi is reported to have told the Muslim leader that he would look into the matter of community youth being falsely implicated in terror cases. Qureshi said he had suggested the setting up of an independent review committee comprising community leaders, lawyers and intellectuals.
Modi's reassurance come a little after he had said in his Parliamentary address that his government would work for the development of the Muslim community particularly in providing modern education. "We are committed to this. We don't see it as appeasement," he had said in the Parliament.
Modi is also expected to visit the organisation's centre following the community's holy month of Ramzan. The IICC is an Islamic body that was started in 1981.
"The Prime Minister also accepted my invitation to visit India Islamic Cultural Centre after the holy month of Ramadan," Qureshi said.