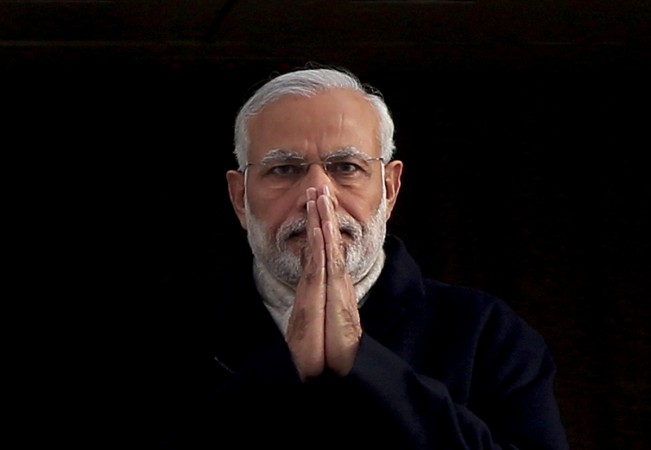 Prime Minister Narendra Modi, who will travel to Brussels March 30, will address nearly 5,000 members of the Indian diaspora, in keeping with his tradition of interacting with NRIs on foreign visits. However, unlike the previous diaspora events, the Brussels event is likely to be held on a sombre note, coming days after terror attacks in the Belgian capital killed over 30 people.
While earlier reports had suggested the Brussels attacks had cast doubts over the diaspora event with the Indian prime minister, BJP's foreign affairs cell head Vijay Chauthaiwale told the Hindu Modi's date with the Indian community in Brussels is still on.
"The event in Brussels is on as of now; we haven't been told otherwise by the Belgian government," he said. Nearly 5,000 people have registered for the diaspora event, which will be held at the Brussels Expo.
Chauthaiwale, however, pointed out problems for organisers related to the Brussels airport being shut following the attacks. Several Indians had been stranded in Brussels after flights were cancelled, and were brought back to the country on recovery flights from Amsterdam.
The Economic Times had reported earlier the Indian government was concerned about security for the public event and was in touch with the Indian Embassy in Brussels and Belgian Foreign Ministry.
Modi will visit Brussels for the 13th India-EU Summit on the invitation of European Council President Donald Tusk and European Commission President Jean-Claude Juncker, the Indian external affairs ministry said. He will also attend a bilateral meeting with Belgian Prime Minister Charles Michel.
Following his Brussels visit, Modi will head to the United States to attend the 4th Nuclear Security Summit on March 31 and April 1.
Modi's address to the Indian diaspora in Brussels will be streamed live on the official YouTube channel of the Prime Minister's Office as well as on Modi's official website.