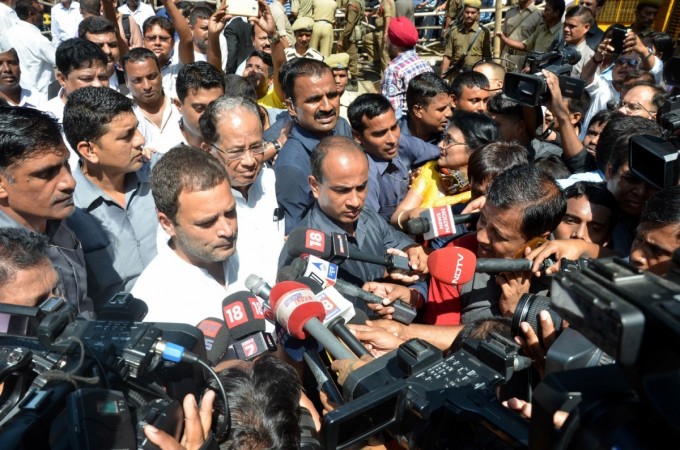 Congress Vice president Rahul Gandhi made a jibe at Prime Minister Narendra Modi on Friday even while lauding him for the surgical strike across the LoC against terrorists.
"I want to thank him (PM Modi) because for the first time in two and half years he has taken an action that is of the stature of PM," Rahul said.
Rahul expressed his support for the surgical strikes and said, "Modi has my full support; the Congress party and entire nation is standing by him".
Congress President Sonia Gandhi also spoke in support of the action taken by the government.
"This is a strong message that conveys our country's resolve to prevent further infiltration and attacks on our security forces and our people," Sonia said. She also congratulated the armed forces on the success of the operation.
Congress leader Shashi Tharoor also backed the government in the action they took against Pakistan after the Uri attack, which killed 19 soldiers.
"The real message has been sent to Pakistan," Tharoor said.
"Proud of our Armed Forces for their successful strike against terrorist launch pads. Now Govt must ensure the world understands &stands w/us," he tweeted.
"Whatever Indian Army did was very sensible, measured & proportionate form of retaliation," added Tharoor. He also responded to Pakistan Prime Minister Nawaaz Sharif's comment that the strike was "unprovoked."
"What does Pakistan mean by 'unprovoked'? Killing 18 of our soldiers is not provocation?," he said.
Another soldier succumbed to his injuries after Tharoor made the statement, bringing the toll up to 19.