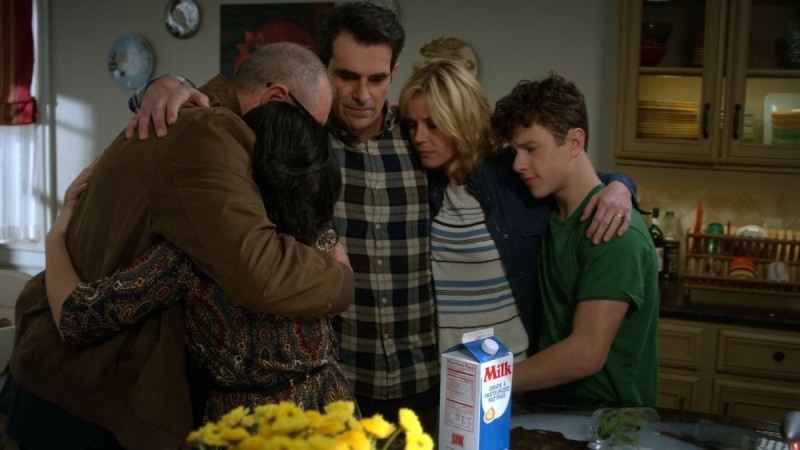 "Modern Family", the abc comedy series which airs new episodes every Wednesday, will not be airing new episodes on 11 and 18 March. However, the show will come back with season 6 episode 18 titled "Spring Break" on 25 March.
While sitting in a dark corner and mourning the "Modern Family"-less Wednesdays may seem like an adequate way to spend the upcoming weeks, you could even quench the "Modern Family" thirst by reading on what will happen in "Spring Break."
SPOILERS AHEAD:
As Claire (Julie Bowen), who busies herself with the routine Spring cleaning, Phil (Ty Burrell) has to come to terms with the fact that he is no longer the "spring chicken" he used to be. Luke (Nolan Gould) is the only among his three children, that share Phill's child-like interests and enjoys inventing fun games and knick-knacks.
Their shared interests also leads to the dad-son duo spending a lot of quality time together. Although he is usually thrilled about the fact that Luke is good at everything he loves, Phill may be in for a middle age crisis when he realises that Luke might actually be better than him at seemingly everything.
Meanwhile, the girls of the Dunphy family are bonding at a music festival. Hayley (Sarah Hyland), who generally makes fun of Alex's (Ariel Winter) lack of a social life, is taking her younger sister to the fest to distract her from colleges. Will Alex be able to let go and enjoy the music and the crowd? Or will she meet a boy -- possibly the one she met during the CalTech tour -- who is also at the fest to blow off steam before he gets busy with college?
Meanwhile in the Pritchett household, a wager is on to see who can stay away from their addictions longer. Jay (Ed O'Neill) bets that he can stay away from cigars much longer that his wife Gloria (Sofia Vergara) can withhold from watching Spanish soap operas. However neither of them is that strong-willed; when Gloria accompanies Cameron (Eric Stonestreet) to his faculty talent show, she projects her craving for a drama on to the rivalry between her step son-in-law and Senor Kaplan. Meanwhile Jay tags along with his son Mitchell (Jesse Tyler Ferguson) when he goes to pick his daughter Lily (Aubrey Anderson-Emmons) from camp, so that he can sneak a smoke.
Watch out for season 6 episode 18 "Spring Break" of "Modern Family" in abc at 9.00 pm (EST) on Wednesday 25 March.