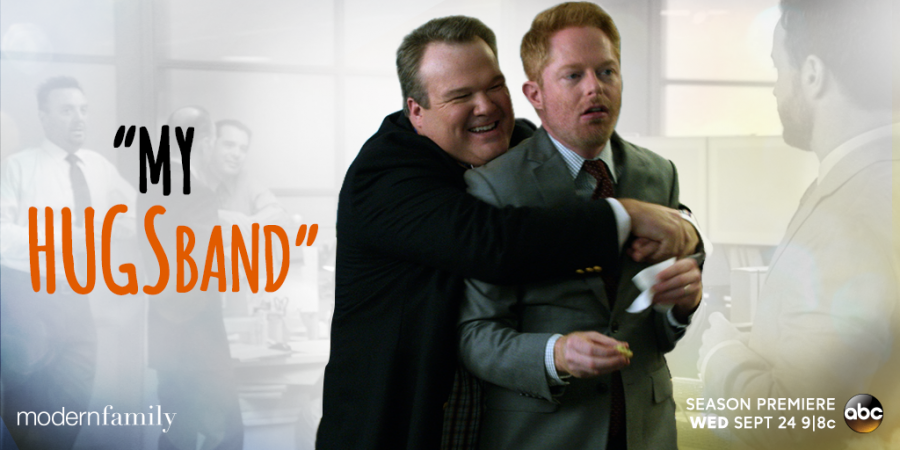 The cast and crew of "Modern Family" are set to be back on-screen with its new season and surprising plots to make the viewers glue to their TV sets.
The most popular American sitcom launches its sixth season on Wednesday, 24 September at 9 pm, with an episode that will take the viewers through an immediate shift in mood. The show picks up from the honeymoon trip of Mitchell Pritchett (Jesse Tyler Ferguson) and Cameron Tucker (Eric Stonestreet).
The premiere episode of the new season of "Modern Family" titled "The Long Honeymoon" will revolve around the changes taking place in the lives of the newly married couple. As the story resumes, Mitch and Cam will return from their honeymoon trip much before they had planned and Mitch will get acclimatise with his real life quicker than lovey-dovey Cameron, states ABC.
However, Cam does not seem to be happy with his life as he tries to get away from the bubbles from their bathtub and throws away the flowers into the dustbin in the first promo of the series.
On the other hand, the Dunphy family seems to have enjoyed the best summer without any sibling fights as Alex (Ariel Winter) was away from home with his humanitarian trip.
During the summers, Haley (Sarah Hyland) and Luke (Nolan Gould) get along and Alex is busy building homes for the poor.
But there will be an immediate shift in mood after Alex comes back home as Phil Dunphy (Ty Burrell) tries to use a fire exhauster in their kitchen and it goes out of control, according to the first promo of "Modern Family" season 6.
Whereas, Gloria (Sofía Vergara) will learn to tackle issues as lightly as Patriarch Jay (Ed O'Neill) and she will decide to give him a taste of his own medicine, reports Spoilers Guide.
The fans of "Modern Family" will also get to see some new faces in season six. The veteran actor Steve Zahn will join the team as Ronnie and he will be seen as the head of the family, who has moved to Dunphys recently, according to DNA.
Emmy and Tony Award winner Tyne Daly, Kristen Johnston and Andrea Anders will also appear in the show in guest roles. Daly will portray Mrs Plank, who is Lily's stern, old-school teacher, whereas Johnston is said to play the role of Mitchell's law firm colleague and Anders will be the wife of Dunphys horrible neighbour.
It will be interesting to see if "Modern Family" can hold on to its Emmy Records with the new season. Click here the watch the show online.