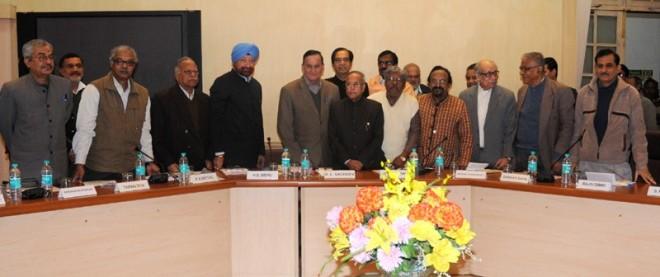 The country's Union Finance Minister, Pranab Mukherjee, has said the decline in the monthly headline inflation for Dec. 2011 to 7.47 percent (down from 9.11 percent in Nov. 2011) was mainly due to a significant decline in inflation for primary articles, including food inflation, in the month of Dec. 2011.
During the release of the monthly headline inflation data, Mukherjee said he was confident that "moderation in inflation would continue in the coming months though softening in the prices of manufactured goods despite the rapid decline in non-food primary inflation may be more gradual".
Stating that headline inflation should be between 6 and 7 percent in March-end, the Minister said, in a statement by the Ministry of Finance, that "along with the Index Industrial production (IIP) numbers for Nov. 2011, the recent headline inflation figures indicate some improvement in the overall macro-economic parameters in the second half of 2011-12".
He further mentioned this trend was likely to consolidate in the coming months, with some policy correctives. Mukherjee also said that manufactured inflation and inflation in the power group of items also declined, though only marginally. That, therefore, continued to be a cause for concern.