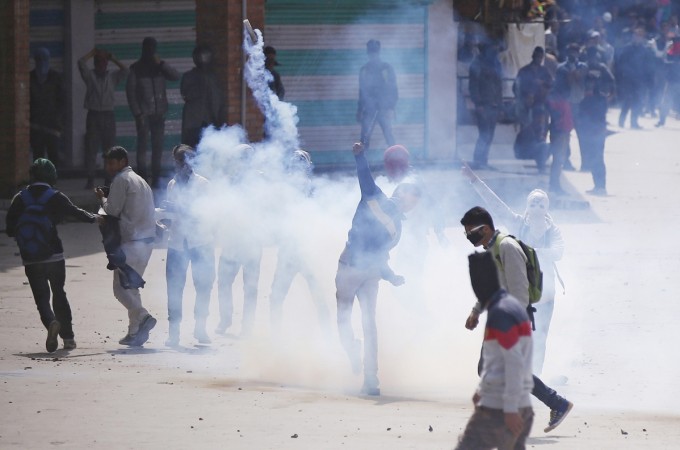 Mobile internet services were blocked in some parts of the state by the Jammu and Kashmir government on Thursday. Tension prevailed in the valley after curfew was imposed on Wednesday following the alleged killings of four civilians by the Army in North Kashmir.
Sources told the International Business Times, India that the government has imposed a clampdown on mobile internet services in Kupwara, Baramulla and Bandipora districts of North Kashmir and Ganderbal district of Central Kashmir.
Authorities have imposed strict restrictions to prevent further protests in Kupwara town, and Kralgund, Handwara, Magam and Langate areas in north Kashmir, a police official was quoted as saying by the Press Trust of India.
Curfew has also been imposed since Wednesday in the volatile downtown Srinagar city where sporadic incidents of stone pelting were reported. Civilian movement has been disallowed in various areas of Srinagar falling under the jurisdiction of Safakadal, Maharajgunj, Khanyar, Nowhatta, Rainawari and Maisuma police stations.
The Army has ordered a probe into the killings while Chief Minister Mehbooba Mufti said exemplary punishment would be given to the security personnel found involved in the killings.
Tension erupted when rumours of a girl being harassed by a security personnel spread in Handwara. People protested against the alleged harassment, which led to clashes between the security forces and civilians. The Army later opened fire on civilians resulting in the death of two young men, Nayeem Butt and Mohammad Iqbal, on the spot. A 52-year-old woman, Raja Begum, and another young man, Jahangir Wani, died later.
The Army, however, released a video, in which the girl said she was harassed by the local youth and not the security men.
Meanwhile, Opposition leader and former Chief Minister Omar Abdullah targeted Mufti for being insensitive to the families of the victims. He said in a tweet, "3 people died as a result of firing by security forces & what does the J&K CM do? She continues her self-promoting tour of Delhi. #Handwara."