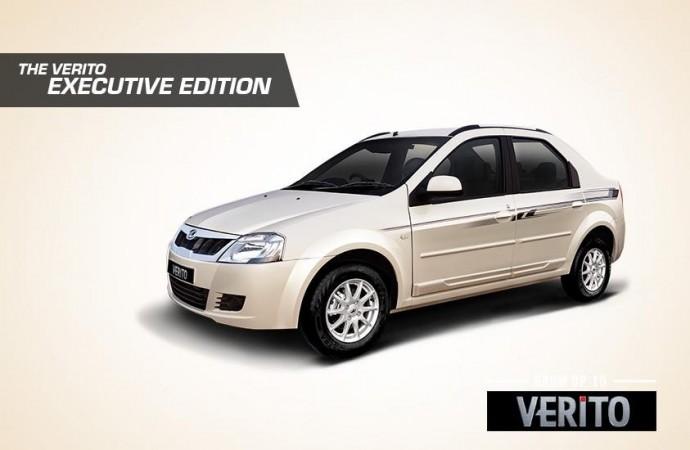 India's leading auto maker Mahindra & Mahindra (M&M) unveiled the special edition of its Verito, christened 'Executive', for ₹7.75 lakh on Tuesday.
The Verito Executive, available in an exclusive Pearl White exterior colour, is targeted at corporate executives, professionals and businessmen. Living up to its name, the latest edition comes with a slew of changes in the interior and exterior designs.
"The Verito Executive edition will add a premium and aspiration quotient to the sedan. Together with the proposition of space and mileage which the Verito is already known for, this new edition will provide premium interior and exterior features to our customers. The features of the Verito Executive edition have been carefully chosen to meet the increasing customer demand and aspiration for a stylish sedan. This will clearly take the Verito to the next level in terms of style, premiumness, convenience and comfort. The Verito Executive edition thus further elevates the status of the Verito Man," said Pravin Shah, Chief Executive, Automotive Division, Mahindra & Mahindra Ltd in a statement.
The interior of the car features Italian leather seating, leather-wrapped steering wheel, Bluetooth, ABS, airbags, immobilizer and navigation system. On the exterior front, it comes with alloy wheels, body decals and Executive edition badging. The new sedan is powered by either the 1.6 liter petrol engine or 1.5 liter dCi turbo diesel engine.
"The New Look Verito already offers class-leading space and comfort, excellent mileage, a high performance engine, and a solid build quality which handles Indian roads effortlessly," said Shah.
Click here to view pictures of the Verito Executive Edition with exclusive features: