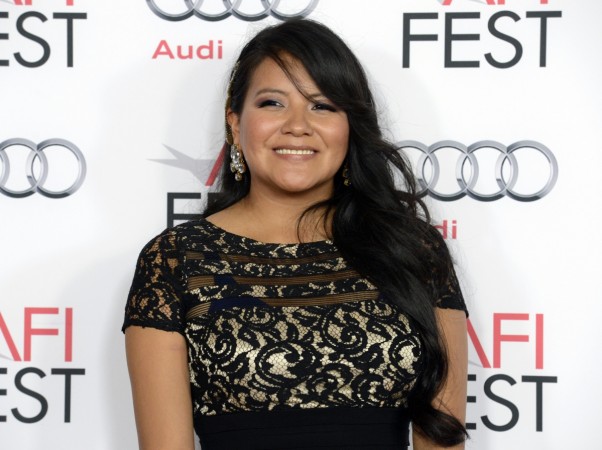 The body of "August: Osage County" actress Misty Upham was found in a ravine near Seattle on Thursday afternoon. She was 32.
Police officials told the media that items with the Native American actress' name on them were found nearby. No foul play is suspected till now.
Upham, also known for her roles in "Frozen River" and "Django Unchained", was missing since 5 October.
At the time the actress' father Charles Upham told the media that she had stopped taking medications for anxiety and bipolar disorder. Misty had moved to Seattle to take care of her ailing father, who had suffered a stroke.
However, Charles stressed that he does not believe his daughter would commit suicide, saying she "just decided to leave home for awhile".
"She doesn't believe in killing herself," he told KIRO-TV, according to MSN. "She believes that is a sin and she would never do that."
Filmmaker Tracy Rector, a friend and spokesperson for the family, said the family is yet to comprehend that Misty committed suicide. She also hinted at a hostility between the Native American community and the Auburn Police Department.
"The family wants everyone to know that the Auburn police did not help with this situation at all. They refused to help. When she disappeared on Oct. 5, the family knew something was seriously wrong - it was out of character for her to be gone so long without being in touch - and they repeatedly went to the police, who insisted there was no cause for concern," Rector told Hollywood Reporter.
Meanwhile, the Auburn Police Department took to its official Facebook account to announce the death of the actress, saying that it took them almost five hours to recover the body.
"It took nearly five hours for the Auburn Police Department and the Valley Regional Fire Authority crews to recover the body of a deceased person from a wooded area near the White River in Auburn. Because a purse containing identification of Misty Upham was at the scene the body is presumed to be that of Upham," the post stated.