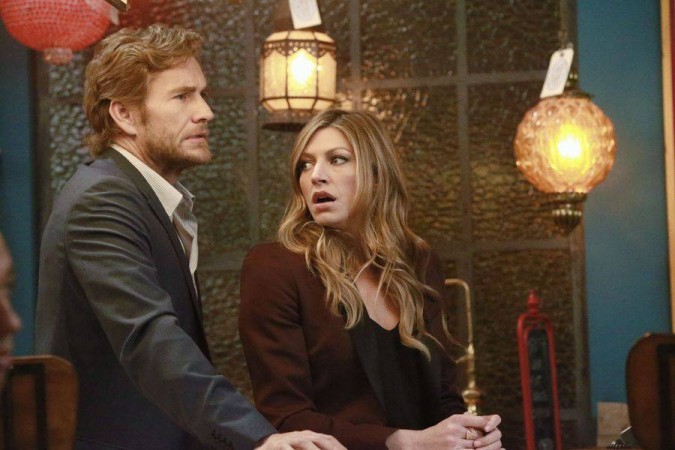 There's going to be quite a bit of adventure in the upcoming episode of "Mistresses." In Season 4 episode 6 titled "What Happens in Vegas," Joss (Jess Macallan) and Harry (Brett Tucker) take a trip to Sin City, but what's supposed to be a short, romantic vacation soon turns into a nightmare for the couple.
Joss has been struggling with post traumatic stress disorder (PTSD) ever since Season 4 of the ABC TV series premiered. The realtor's bruises, which suspiciously appear in different places in each episode, indicate that the pain of her near death experience in Season 3 is not just physically but mentally scarring too. (Well, either that or the make-up artist can't seem to remember where Joss was bruised).
Admittedly, Joss' struggle has been personal and has affected her relationship with Harry to a certain extent, but the couple seems to be able to soldier through these painful memories. But will they be strong enough when they confront another crime and a possible murder?
In Season 4 episode 6 of "Mistresses," Joss and Harry's strength will be tested when she stumbles upon her fiancé's partner Jonathan strangling a woman. The realtor, who herself was strangulated earlier, will try to stop Jonathan from committing a heinous act but her triggers will impel her to run for her own safety.
At this point, the show's foregrounding of Joss' continuous battle with PTSD becomes clear and we wonder how this will play into her relationship with Harry. After all, opening a restaurant has always been a dream close to his heart. This became evident in the previous episode, Season 4 episode 5.
Will Joss tell him about what she saw? Or will she be the supportive girlfriend that she's always been? Something tells us that Joss and Harry's engagement period will be more about sins and less about pleasure.
Season 4 episode 6's synopsis (via TV Guide) reads:
Alec visits unexpectedly and disrupts Karen's life with his news. Meanwhile, April and Marc clash on a parenting issue; Kate learns that her new beau has a connection to Joss and Harry; and Harry's business partner invites him and Joss to Las Vegas.
"Mistresses" Season 4 episode 6 airs on Monday, July 11 at 10 p.m. EST on ABC. You can stream or watch the the past episodes online via ABC GO.