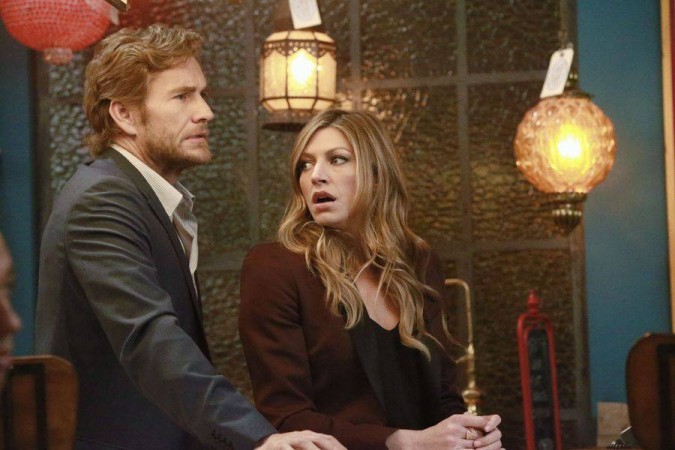 Joss (Jes Macallan) and Harry (Brett Tucker) will face everyone's wrath and their relationship will be infinitely tested in the latest instalment of "Mistresses." This will the crux of the ABC TV show's upcoming Season 4 episode 2, titled "Mistaken Identity."
One's engagement period arguably brings about a lot of romance and excitement, but that can't be said of Joss and Harry's engagement. Although the celebrity chef's proposal was extremely thoughtful, not to mention romantic, their current reality as an engaged couple will wipe off all the happiness they experienced earlier.
The promo for Season 4 episode 2 details what will happen when Harry introduces his fiancée to his family. Suffice it to say that his family members won't share his happiness when they find out he's marrying his former sister-in-law.
While this will affect Harry, his mental turmoil will pale in comparison to what Joss will experience.
In the preview clip, she is seen asking her friends if it's weird she's marrying her former brother-in law. At this point, neither April (Rochelle Aytes) nor Karen (Yunjin Kim) has an answer and Joss begins to question her decisions.
Although it doesn't seem like Joss will call off the engagement with Harry, fans can certainly expect more bumps along the road for these two. After all, nothing seems to come easy for Joss.
Season 4 episode 2's synopsis (via TV Guide) reads:
Harry's sister arrives for a visit and reveals that all is not well between her and her fiancé. Meanwhile, Joss has trouble celebrating her own engagement; April learns about a painting fellowship; Marc joins a band; and Karen bonds with her male nanny.
"Mistresses" Season 4 episode 2 airs at 10 p.m. EST on Monday, June 6 on ABC. You can stream the previous episodes online via ABC GO.
Related
Watch 'Mistresses' Season 4 episode 1 online: Joss is desperate for help [Spoilers]
'Mistresses' Season 4 promo, spoilers: Why can't Joss commit to a future with Harry?