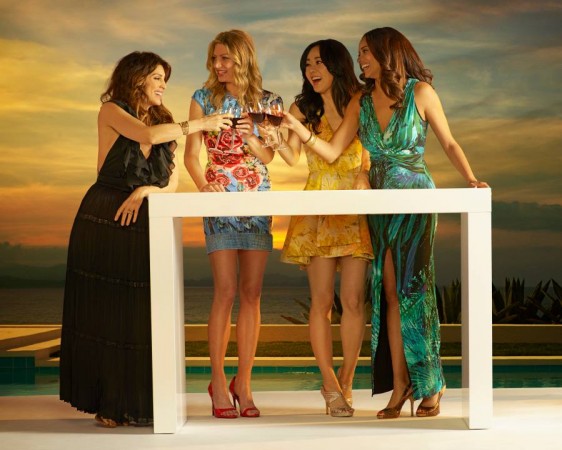 Things are going to get hot and heavy in ABC's "Mistresses" when it airs season 3 episode 5, which is aptly titled "Threesomes".
In what is promised to be one of the steamiest moments of the show, Karen (Yunjin Kim) will be seen getting involved with her new pal Vivian and her husband Alec. The last episode had ended with Alec and Vivian kissing, and the latter suggesting that Karen joins them. In the morning, the trio will have to deal with their actions from the previous night.
Will things be awkward between the threesome, or will they be able to shrug it off and move forward with a sweet memory lingering at the back of their heads? Seeing as Vivian wanted to be treating as a sexual person, rather than just a patient, there is also a possibility that she will want to continue being with both her husband and Karen.
Meanwhile, April (Rochelle Aytes) is excited that Blair has agreed to go on a date with her, and Joss (Jes Macallan) is distraught to find out that Scott is already engaged to another woman, after he asks for his ring back. Her relationship with Harry (Brett Tucker) also reaches the breaking point, as one issue after the other keeps popping up.
Watch season 3 episode 5 "Threesomes" of "Mistresses" on ABC at 9.00- pm (EST) on 9 July, Thursday, or watch it it live stream via ABC Go.