The trailer of "Mission: Impossible – Rogue Nation" has hit the internet with a bang. After releasing a short clip on Sunday, the makers released the full trailer on Monday, 23 March.
A group of rogue assassins track down Ethan Hunt and how he tries to bring them down forms the crux of the story. Syndicate, the villainous organisation, wants to shut down the IMF and they are considered a Rogue Nation. Syndicate has highly skilled men, whose sole aim is to destruct IMF.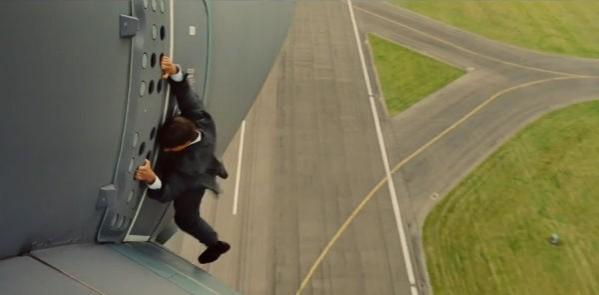 The trailer promises to deliver amazing visuals with over-the-top stunts. The 52-year-old Tom Cruise steals the show by performing hair-raising action sequences. Especially the one on plane in the final portion has taken the action lovers by storm. The background score is fantastic and the cinematography is top notch.
In "Mission: Impossible – Rogue Nation", Tom Cruise will be seen as IMF agent named Ethan Hunt with Jeremy Renner returning as William Brandt and Simon Pegg as Benji Dunn. Rebecca Ferguson will be seen as a new recruit.
"Mission: Impossible – Rogue Nation" is written by Drew Pearce along with Will Staples. This is the fifth instalment in the spy "Mission Impossible" series. The Hollywood film is bank-rolled by produced by Tom Cruise, JJ Abrams, and David Ellison of Skydance Productions.
The movie is directed by Christopher McQuarrie, has Joe Kraemer's music, Robert Elswit's cinematography and Eddie Hamilton's editing. The movie will hit the screens on 31 July.